This Month In Overturned Trucks is The Takeout's monthly roundup of overturned trucks spilling shit over public roadways.
---
May 2018
Cattle: Two lanes of traffic were eventually closed May 16 on the M5 in Worcestershire, United Kingdom, after a truck transporting cattle overturned and its contents roamed across the roadway. Gloucestershire Live reports traffic backed up for five miles as crews worked to corral the animals. The irony of a bunch of cattle milling about Worcestershire was lost on only a handful of residents.
Chicken feathers: A driver fell asleep at the wheel of his truck, flipping his vehicle and spilling his cargo of 40,000 pounds of chicken feathers across Interstate 5 in Federal Way, Washington. The May 23 accident resulted in the chicken feathers—scheduled to be made into animal feed in Canada—flying across the roadway and blocking traffic. The Washington State Department Of Transit estimates 40,000 pounds of feathers is equivalent to the plumage of 2,300 chickens.
Heineken beer: A truck transporting crates of Heineken spilled part of its cargo May 21 near Kempton Park, South Africa. According to Times Live, bystanders rushed to make off with loads of free beer, some calling in reinforcements who arrived in vans before police were dispatched to the scene.
G/O Media may get a commission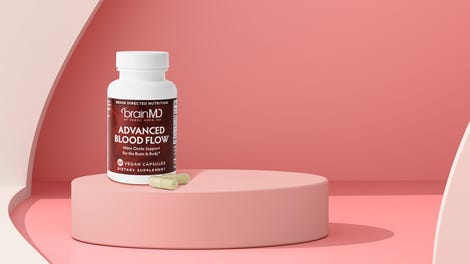 Liquid chocolate: The hardening of semi-liquid chocolate caused severe traffic jams and complicated the work of clean up crews battling the spill near Slupca, Poland on May 9. USA Today reports a trailer carrying 12 tons of chocolate overturned, sending oozing cocoa product across six lanes of highway. "The cooling chocolate is worse than snow," senior brigadier Bogdan Kowalski of the local fire brigade told the Associated Press.
Pigs: A livestock truck lost its contents May 24 when it overturned on U.S. Highway 36 in Cameron, Missouri near the intersection with U.S. Highway 69. Swine strolled the side of the roadway as crews worked to contain them, though NewsPressNow reports some were killed in the accident.
Sausage: A truck driver swerved to avoid a deer, overturning his truck, and sending 39,000 pounds of sausage across State Highway 28 in Wayne, Wisconsin on May 14. CBS-85 reports the clean-up lasted hours as workers sorted through the sausage, presumed to be Sheboygan Brats that would go great with an ice-cold brewski.
Vinegar: A vinegar-hauling tanker tipped over May 15 in Iberia Parish, Louisiana, near Sandoz Road in Coteau, KATC-3 reports. The roadway remained closed while authorities removed the vehicle and its contents from the roadway. Whether it was balsamic, apple cider, or champagne vinegar is unknown at this time.