Congratulations are in order to the 11 culinary masterminds whom Food + Wine has bestowed their Best New Chefs of 2018. From joyful reinventions of Mexican cuisine to the thoughtful embrace of rustic classics, the craftsmanship shown by these chefs is worthy of celebration.

Not as much celebration, though, as the chef selected for The Takeout's inaugural Best Chef in the World 2018. Indeed, in a landscape packed with worthy contenders—from a Silver Lake bespoke toast chef to a Brooklyn artisan specializing in small-batch, hand-pulled toast—it was no small task for The Takeout to select its winner.
But we've chosen one who, frankly, blows the Food + Wine finalists out of the water: Congratulations are in order to your mother.
Your mother, who lacks the professional training boasted by industry professionals, did not put in her time under demanding, screamy executive chefs and a steady stream of expectant diners. Rather, she spent her years bending to the collective will of the pickiest of clientele, and, has only one seating per night at 6:30 p.m. during which to get things right. She took on the creative challenge of a husband whose reinforcements of Lay's potato chips stashed atop the fridge are forcibly paired with every entree.
Throughout her formative years, your mother was captivated by the intersection of inventive fare and offerings that her diners might actually deign to eat, studying both Ina Garten and Rachael Ray, splattering spaghetti sauce on her dog-eared copy of Better Homes And Gardens' three-ring binder cookbook, all in her quest to create the most palatable experience possible for you ungrateful bunch. Early successes include a broccoli-cheese bake that, while originally intended as a side dish, was so beloved that it found its way to the entree menu.
G/O Media may get a commission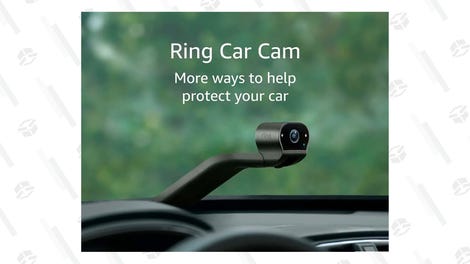 There is nothing frilly or trendy about your mother's staid offerings, save for brief flirtations with cheddar-cheese-choked platters during her Atkins phase of 2006, and the recent six-month stretch in which she upended a package of candied pecans onto every side dish, her own interpretation of "you know, a sweet and savory kind of thing."
Intuition and improvisation are the brush and easel of your mother's kitchen. She is a master of substitutions, boldly defying conventions by swapping out full-fat dairy with skim milk when only the latter is in her fridge, and embracing the forager movement by integrating whichever ingredients in the pantry are about to expire. She is a trailblazer in her field: regularly flouting any rules about what can and can't be served with a flourish of ranch dressing.
On a typical night, you can find your mother at the island of her bustling kitchen, expediting orders with authority and poise, deputizing back-of-house personnel to supply her with what she needs, whether it's a fresh canister of Pam for her foil-lined baking sheets or the packet of crushed walnuts over in that far cabinet behind the cocoa powder. Favoring an elegant mix of convenience and familiarity, with flavors that remind you of simpler times when a perfectly respectable green-bean casserole with slivered almonds was enough to satisfy your palate, she executes each dish with a mind for what a teenage palate might best respond to. She transubstantiates in order to delight.
Mom's recognition as The Takeout's Best Chef in the World 2018 is, in a sense, long overdue; she has proven herself a heavyweight in the arena of suburban cuisine, the heir apparent of the glory often bestowed upon reigning champion Grandma's culinary mastery. With an unapologetically utilitarian approach—neither fanciful nor unpredictable—your mother has earned her rightful place at the pinnacle of gastronomic achievement. What's next? Your mother revealed exclusively to The Takeout that anything is possible: Perhaps mandarin orange slices as garnishes, or a sweet potato dish that forgoes both brown sugar and marshmallows she cut out from Martha Stewart Living. As a true stalwart amidst a rogues' gallery of chefs seeking glory and fame, this chef asks only for a table full of mouths to feed, and some help with the dishes would be nice.