On my first trip to Taiwan, I expected bubble tea, soup dumplings, and beef noodle soup. And I got them. What I didn't expect was that my most memorable meal would involve turkey.

This wasn't some misguided attempt to recreate American Thanksgiving abroad. It was February in Taichung, a city 100 miles southwest of Taipei. It's known as the birthplace of bubble tea and for having one of the best night markets in Taiwan (Fengjia). Like all cities in Taiwan, it's overrun with motor scooters but is also safe and low-key.

My family was in Taichung to visit our friend Kate, who lives in a downtown high-rise with her husband and two young kids. "Let's get lunch at the turkey rice place," Kate said one day. I nodded like I knew what that was. The turkey rice place is called Zhuang Jia Turkey Rice & Loba Pork Rice (莊家 火雞肉飯 魯肉飯). It's a chain with branches all over Taichung. The turkey rice costs $1 (in American dollars), or $1.33 for a large. We ordered several bowls.
When the turkey rice came to the table, I wondered, "Is that it?" On first glance, it looks like the very definition of bland: a handful of small bits of braised turkey on white rice.
"The dish is a little unique in that it isn't flashy-looking nor a punch-in-your-face of wild flavors," says Cathy Erway, author of The Food Of Taiwan: Recipes From The Beautiful Island. "Indeed, it's all about subtlety and getting just the right amount of delicate seasonings and drippings which coat the rice generously."

In other words, secret sauce. I dug into the bowl of turkey rice, adding just a bit of hot sauce, and found that every grain of rice was well coated in the sauce, which consisted mainly of turkey broth, drippings, soy sauce, and sugar. "There's more sauce than actual meat, as you might have noticed," says Erway, "because that's the main attraction."
G/O Media may get a commission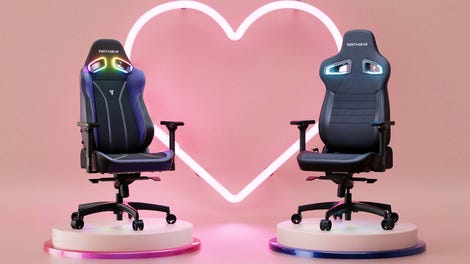 Up to $150 off
Vertagear Gaming Chairs
This was my first full day in Taiwan, and I was jetlagged and sick of dodging scooters. This made me both grumpy and annoyed with myself for being grumpy while enjoying the opportunity to vacation on a beautiful island. Turkey rice melted all of this angst away. It fits neatly into the "comforting poultry-and-rice dish" category to which hundreds of cultures have contributed, but it has what I was already starting to recognize as a Taiwanese hint of sweetness.
The other main attraction of turkey rice is the side dishes. Like many restaurants in Taiwan, Zhuang Jia has an open glass case with about a dozen intensely flavored small plates, which cost practically nothing. It's a tapas culture. Garlicky steamed eggplant; quick-pickled cucumber or daikon; fried peanuts; gooey preserved egg with a cube of silken tofu, drizzled with soy sauce.

Turkey rice originated in Chiayi, south of Taichung, and quickly spread to other cities in Taiwan and to the home kitchen. You know how state fair vendors in the U.S. are always throwing something new into the deep fryer and trying to make it into a sensation? Culinary innovation in Taiwan works the same way, except vendors come up with food you actually want to eat rather than just Instagram. No one knows who first sold turkey rice or why they put turkey on it. Erway suspects it was just a matter of product differentiation. "Chicken rice" could mean Hainanese chicken rice, another popular and quite different dish. Turkey rice is obviously something new. "But now, you'll see the dish made with chicken throughout the island in lieu of the less-available turkey, too," she says. If turkey still sounds like the world's most boring meat, just call it by its Chinese name. 火雞 (huǒ jī) literally means "fire chicken."

Making turkey rice at home is absurdly simple. Erway's recipe includes fried shallots and a pinch of Sichuan pepper, which gives the sauce even greater depth. If you don't have a steamer, braise the turkey in two cups of water instead. I put two turkey thighs in a bowl and wedged it into a steamer insert. While the turkey steamed, I watched the juices accumulate in the bowl and thought, "That doesn't seem like the makings of a swoon-inducing sauce." Then I mixed together what seemed like a meager amount of juice, drippings, and water (one cup), a teaspoon each of sugar and soy sauce, a few shallots and their frying oil, and Sichuan peppercorns, and put it on to simmer. It looked greasy and unpromising. After half an hour of simmering, I strained out the solids and was left with an elixir, infused with the goodness of poultry fat, the pleasant hum of Sichuan pepper, and the hint of bitterness from the deeply browned shallots. And by all means substitute chicken; I'm planning to next time. Since the sauce is the whole point, I doubt it's going to make much difference, but I'll still call it turkey rice.