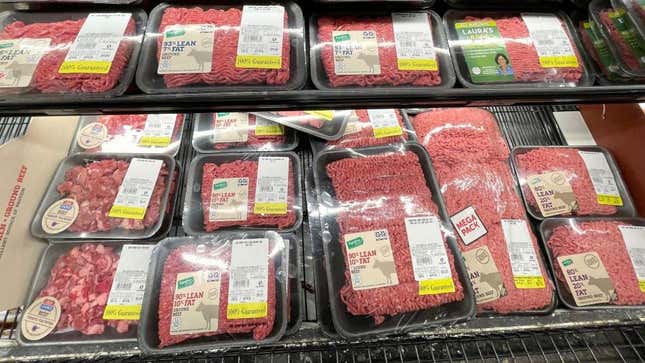 Food recalls are a common snippet of news you'll encounter just about every week. In 2021 alone, 343 official recalls were issued in total, and I'm sure you've glossed over plenty of these yourself while skimming over the news during the day. But do you remember reading about 343 individual recalls last year? Probably not. That's a ton of information, and any one of those at-risk items could have been about something you have in your refrigerator or pantry and you may not have known about it. USA Today recently delved into how you can stay on top of recall news on your own without having to stumble upon the info via news outlets.
Dr. Pepper Strawberries & Cream Is Tearing Us Apart
Vanessa Coffman, Director of the Alliance to Stop Foodborne Illness, compiled some handy tips for people who want to stay on top of food recalls and foodborne illness outbreak information.
Government websites aggregate recall information for you
What better place to start than the Food and Drug Administration (FDA) itself? The FDA has a page on its website solely dedicated to keeping track of recalls. And the Food Safety and Inspection Service (FSIS) arm of the U.S. Department of Agriculture's (USDA) also has an email update service and RSS feeds that'll help you stay on top of things as well. Stop Foodborne Illness' website also has a handy recall aggregator that you can bookmark, too.
USA Today has its own aggregator, which also covers other non-food items and consumer goods.
Your local grocery store can help you keep track of recalls
This one's interesting: If you have one of those frequent shopper cards at your hometown grocery store, it's possible your store has an opt-in recall notification service that will tell you if one of its products has been recalled for any reason. And remember, a "voluntary" recall doesn't mean you should feel free to ignore it.
"Just because something has been voluntarily recalled doesn't mean it has been deemed less serious than any other type of recall," Coffman explains. She also says that it's a good idea to spread awareness of recalls via social media or by word of mouth in case anyone you know hasn't heard the news yet.
And no, in case you were extra worried, there's no need to throw away extra food while you're at it. All you have to do is toss the recalled product; the rest of your food should be fine. We're all better safe than sorry, so staying on top of things is never a bad idea, especially when it comes to any food that might put you at risk for something nasty.