Last Call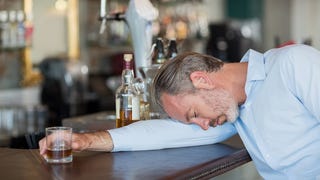 Last Call
Last Call is The Takeout's online watering hole where you can chat, share recipes, and use the comment section as an open thread. Here's what we've been reading/watching/listening around the office today.
Stick to your turkey-day grocery list
I love the folks over at Consumer Reports and usually find them extraordinarily helpful. Exhibit A is their current list of "5 Ways to Spend Less on Thanksgiving Food": You should buy your turkey strategically, like now, if you have room in your freezer until the big day. Go for early deals. And this was a little surprising to me but probably shouldn't have been: Do not do your regular grocery shopping on Thanksgiving week because all the prices are hiked up then. According to Steve Economides, a shopping expert who runs a site called MoneySmartFamily.com with his wife, Annette, "says he has noticed retailers jacking up the price of other groceries. 'It's the worst time of the year to buy all the other food… If you want a steak that week, you're going to pay through the nose.'" Good to know, especially before all the holiday bills start pouring in. Find out more over at Consumer Reports.com. [Gwen Ihnat]

---
Finally, the champagne of beers in a champagne bottle!
My favorite "yellow fizzy beer" is Miller High Life, with Coors Light in second place. High Life has so many bubbles, and as a devoted sparkling water drinker, carbonation is my jam. This year, High Life has doubled down on its "champagne of beer" nickname with these newly released Miller High Life champagne-style bottles, which MillerCoors says are now available in stores. Hint hint, friends-who-owe-me-holiday-gifts. [Kate Bernot]