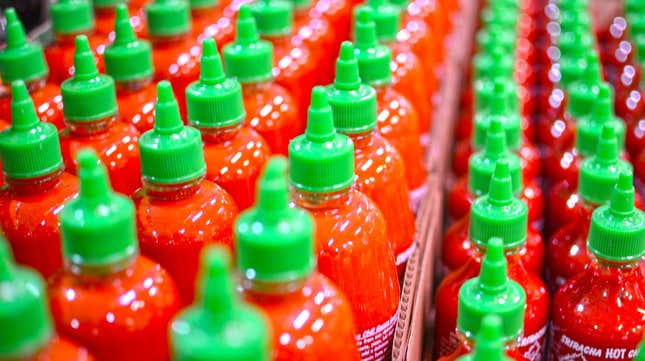 Breakups never go especially well, especially when you have to watch your ex step out with someone new. For Huy Fong Foods, the company behind the beloved Sriracha hot sauce, a split from its former pepper grower of 28 years is proving to be the worst kind of separation: the kind that ends up in court.
How To Dispose Of Cooking Grease The Easy Way After Frying
On Wednesday, Huy Fong and California grower Underwood Ranches met in court, the result of a 2017 breach-of-contract lawsuit filed by Huy Fong. The Guardian reports that Underwood left the long-standing partnership after 2016, leading to allegations from Huy Fong that Underwood failed to return a pre-paid financial overage in full. Their agreement, which court documents suggest was "partly oral, partly written and partly established by the parties' practice," saw Huy Fong pay Underwood based on pre-estimated harvest costs, costs which Huy Fong now seeks to reclaim to the tune of $1.46 million, along with an additional $7 million in returned equipment.
They've also been flaming each other publicly for months, indulging in the kind of social media passive-aggression usually reserved for divorcees in free fall. After just happening to launch its own brand of Sriracha-esque sauce last year, Underwood issued a pointed statement about its peppers via Twitter:
Spicy stuff. How's Huy Fong taking all of this?
There's mad, and then there's "listing the exact court date and location" mad. After Huy Fong announced that the peppers no longer came from Underwood, some commenters on social media claimed to have noticed a change in the taste of the company's product. Huy Fong and Underwood will now look to settle the matter in court, and from the looks of it, still have some of that weird post-breakup attraction energy going on.
Also, if any of you commenters have noticed a departure in the taste of Huy Fong's flagship condiment, feel free to let us know.