London restaurant M. Victoria has opened a club that will, until Christmas Eve, cater to an incredibly specific clientele. (They'll close after that, because the regulars are busy.) The members-only club, launched with help from Cockburn's (a port brand), will welcome all beleaguered working Santas to an oasis free of younguns and their runny noses.
The club will offer free glasses of Cockburn's Special Reserve as well, and while one could wish the privilege extended to similarly beleaguered toyshop employees and postal workers, who can begrudge some hardworking Santas a complimentary drink?
In a piece on the club, The Drinks Business mentions the positively delightful fact that Martin Williams, M. Victoria's founder, "used to be a working Santa myself back in the day, so I understand the stresses of the job more than anyone." He added:
Sometimes all you want after a long day in the grotto is to be able to unwind with some good company and a glass of your favourite tipple, which we'll happily provide.
In the grotto?
The very good idea that's also obviously a marketing stunt—a nice one—seems to be the result of a Cockburn's-commissioned survey of "100 working Santas," which found that 92 percent of tho-ho-hose surveyed reported "succumb[ing] to workplace stress during the yuletide season." The number one stressor, surprisingly, was the uniform, while other stresses included " pushy parents, the requirement to be jolly all the time, children asking awkward questions, and maintaining 'Santa weight'."
G/O Media may get a commission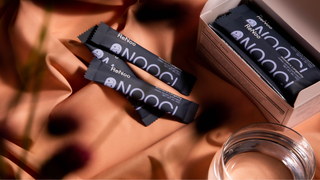 It's unclear what must be provided to prove you're a working Santa—one assumes either a paystub or a reindeer that can fly will suffice—but we hope the fine Santas of old London town enjoy their free port and peace and quiet while they can.