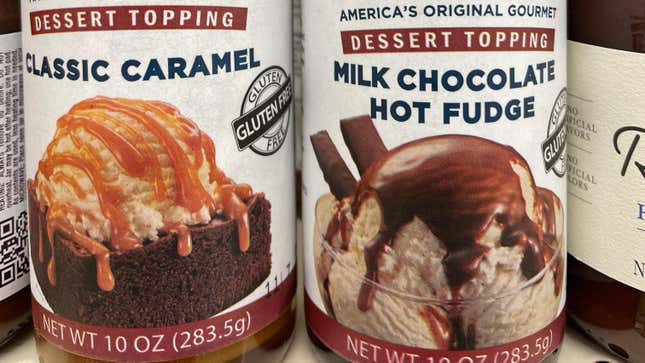 It has been a dark year for fans of Sanders Milk Chocolate Hot Fudge topping. Long a staple in the Detroit area, where it could be found in Sanders cafes, grocery stores, specialty food shops, and even drug stores, Sanders sauce unexpectedly disappeared last summer.

How To Dispose Of Cooking Grease The Easy Way After Frying
That happened shortly after Sanders' owner, Second Nature Foods, was acquired by CapVest, a London-based private equity firm. Second Nature blamed manufacturing challenges and extremely high demand for its decision to pull the fan favorite from distribution. Shocked Sanders superfans went running to sites like eBay and Amazon, where they faced prices as high as $139 for a two-jar set.
But this week brought some joyful news: Second Nature will begin making Milk Chocolate Hot Fudge and Classic Caramel topping at a plant in Clinton Township, Michigan. The sauces should be back on sale by mid-August at stores both in Clinton Township and Rochester, Michigan; they will also be listed again on Sanders' website.
"We truly appreciate the love that customers in Michigan and beyond have for our products that spans the generations and has been a part of family traditions for nearly 150 years," Jennifer Bauer, chief marketing officer for Second Nature Brands, said in a statement.
For Detroiters, Sanders isn't simply an ice cream enhancer. In its heyday, there were several Sanders shops around the area, where customers could order simple diner meals and then dig into Sanders' dessert specialties, like Bumpy Cake, a dense chocolate cake topped with cylindrical strips of buttercream (the bumps) and covered in more chocolate.
Bumpy Cake is so familiar that Bon Bon Bon, a local craft chocolate maker, offers a specialty Bumpy flavor filled with dark chocolate cake cream and topped with buttercream frosting. Sanders was also once known for its hot fudge ice cream puffs, whose topping covered and then slid down the pastry in an avalanche of sweetness.
I'm hoping we'll see a similar comeback for Sanders' dark chocolate topping, which adds a note of complexity to the velvety concoction. Sanders isn't saying when that will return yet, if at all. But on eBay, the price of one jar of dark chocolate has already been cut from $50 to $29.99, a sign it may also be back on shelves soon.