You know how my wife and I celebrated our recent wedding anniversary? We got Hawaiian plate lunch take out. It was all together the tastiest, most-inexpensive, satisfying anniversary dinner we've experienced yet.

The Hawaiian plate lunch consists of three components: A meaty protein, perhaps whole slabs of teriyaki beef short ribs, breaded chicken "katsu" cutlets, or shredded "kalua" pork. The starch is almost always two scoops of white rice. But it's the third part of the Hawaiian plate lunch that's near to my heart: macaroni salad.
Hawaiian mac salad is a "salad" in the same way chicken salad is salad: It's just shorthand for being drenched with mayonnaise. Creamy, cooling, and an inexpensive way to carbo-load, mac salads straddle the sweet-savory divide ubiquitous in Hawaiian plate lunches. I've never visited Hawaii, but I did grow up in Seattle—a city with many Hawaiians, Pacific Islanders, and Asians—and at our chicken teriyaki restaurants, mac salads are also an ever-present menu item.
It was sitting on our couch chowing down on our anniversary dinner that we realized: It's a shame the only time we eat mac salad is when some restaurant makes it.
This was an easy fix.
My recipe is fairly standard, except me being me, I add a splash of soy sauce and MSG powder to up the umami factor. (Pro-level soy saucers: Maggi seasoning is great too.)
G/O Media may get a commission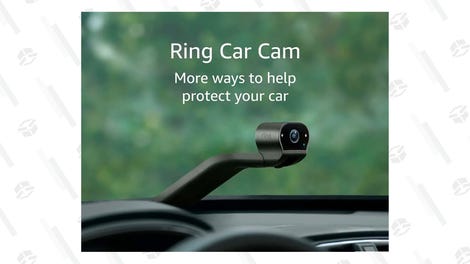 ---
Hawaiian Macaroni Salad
1 cup uncooked macaroni

1/2 cup mayonnaise

1/4 cup whole milk

1/8 cup apple cider vinegar

1 Tbsp. sugar

1 Tbsp. soy sauce

1 tsp. MSG powder (optional)

1/2 tsp. kosher salt

1 tsp. fresh ground black pepper

1/2 stalk celery, diced

1/2 small carrot, diced

1 stalk green onion, chopped finely

Cook macaroni in boiling water until al dente. Meanwhile, in a large bowl, add mayo, milk, vinegar, with all spices, sugar, and seasoning salt, and whisk until combined. When macaroni is cooked, dump into colander to drain and run under cold water. Then add macaroni to the sauce, and incorporate vegetables. At this point, the sauce is pretty liquid. This is why you'll need to chill the mac salad in a fridge for several hours, preferably overnight. The macaroni will absorb much of the sauce. When ready to serve, mix well, and scoop onto plate.