We all need hobbies and projects, right? Mine could be cleaning out my email inbox, a task that could take me through to the end of days. I'd probably be better off with something more fun, like Marshall University professor Jason Morrissette. Vice's Waypoint describes that Morrissette was playing Batman: Arkham Knight a few years ago when he noticed a soda machine with the made-up product of Sparkle Fizz (to avoid trademark snafus). Obviously being a research type, the professor then started tracking the soda machines he came across in various video games.
Fans of Morrissette's Video Game Soda Project ("obsessively cataloging video game 'pop' culture!" says the website) then sent him their own soda machines sightings to add to the tally. This week, the project reached an important milestone: Its 2,000th soda machine, in "an obscure 2006 third-person shooter El Matador, where players were a DEA agent targeting drug cartels."
Morrissette points out that an everyday item like a soda machine helps make the unreality of these artificial environments seem more like reality. He tells Waypoint, "It's remarkable how little details like soda machines—along with any number of other recurring props—can ground a game in a reality we recognize. If video games are about creating a sense of place in which players can immerse themselves, something like a soda machine on a subway platform can go a long way toward making that happen."

G/O Media may get a commission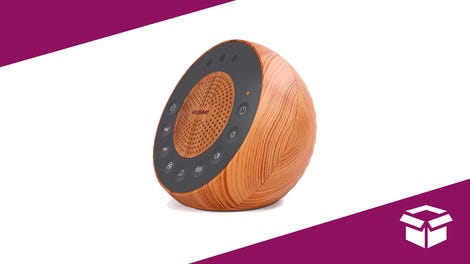 23% off
Housbay White Noise Machine
Morrissette, like a true academic, has transformed the project into a paper he's presenting at an upcoming convention: "I'd Like To Buy The World A Nuka-Cola: The Purposes And Meanings Of Video Game Soda Machines:" Find out more about the project at Waypoint today, and you'll probably think twice the next time you spot a vending machine in the background of a game.