What with the prevalence of coffee pods, we suppose it was just a matter of time before flavor packs branched out into other types of beverages as well. BevNet announces that PepsiCo's new "customizable pod-based beverage format Drinkfinity is now available stateside" after a trial run in Brazil.

The Drinkfinity has a bunch of water-enhancer flavor pods "designed to be used with a specialized plastic water bottle called a Vessel… The pods are inserted in a special cap on the vessel which releases the contents into the liquid when squeezed." The pod flavors are based on a series of functional nodes, like "Charge, made with green coffee extract; Flow, which includes vitamins C and E; Renew, containing electrolytes for workouts; and Chill, for relaxation with botanicals." Flavors include Mandarin Orange Charge, Lemon Spirulina Flow, Coconut Water Watermelon Renew, and White Peach Chill.
PepsiCo says that the Drinkfinity system taps into the current trend of people wanting to be able to customize their own beverages as much as possible (not unlike the Coke freestyle soda fountain at the movies). It's also pushing the "visceral experience of 'popping' the pod and mixing the drink" as a major selling point. And the reusable bottle lowers plastic bottle consumption.
G/O Media may get a commission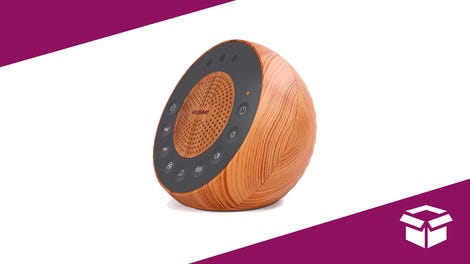 23% off
Housbay White Noise Machine
Also, kids love poppin' those pods.
Judging from the Drinkfinity website, where the products are now available, the pods are about $5 apiece, and about $15 for the Vessel. Which seems a little pricey for a starter kit. Guess we'll just have to see if these pods become as ubiquitous as those coffee ones seem to be.