Scrolling through Twitter, my RSS, and news website hompages, I every now and then catch a glimpse of a headline that seems actually, honest-to-goodness wholesome and hopeful. Please, I whisper to myself, please let this be a nice story in the raging sea of complete poo. This story—about two Australian paramedics who bought a dying man a caramel sundae because it's his favorite food—did not disappoint. Come along on this lovely journey with me.
Our scene opens last Wednesday when the aforementioned paramedics, Kate Hanafy and Hanna Hoswell, arrived at the residence of one Mr. Ron McCartney, who will henceforth be played in my mind by the old man from Up. McCartney had been suffering from prostate cancer and his family called an ambulance to take him to a hospital's palliative care unit where he was expected to pass away. News 9 Australia reports that upon hearing that McCartney hadn't eaten in days, the first responders asked what type of food would make him happiest.
The answer: caramel sundae.
So off to the McDonald's drive-thru the ambulance went, at which time the sundae was procured. Photos show McCartney digging into the ice cream with gusto.
He passed away at the hospital a few days later, and his family has since publicly thanked the two paramedics for treating him with dignity and kindness, the kind that can only be expressed through caramel and soft-serve ice cream.
G/O Media may get a commission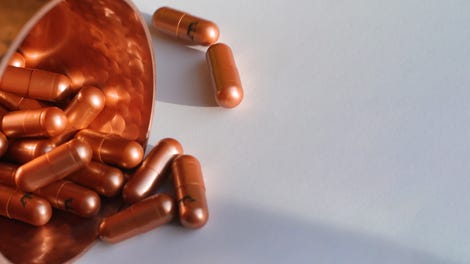 health
The Lyma Supplement
"Sometimes there's nothing left in our toolbox that we have to treat patients other than to make them comfortable and happy in their final moments," paramedic Hoswell told News 9.
Now hand me that tissue. And a sundae.