The internet operates on hyperspeed—as fast as it takes for your thumb to flick up your phone screen. It means you may have missed some of The Takeout's award-eligible food and beverage writing. Fear not! We've rounded up some of our proudest pieces of writing from this past week.

---
Not just great with crackers, but pretty dang tasty in a grilled cheese or on a fluffy biscuit.
---
G/O Media may get a commission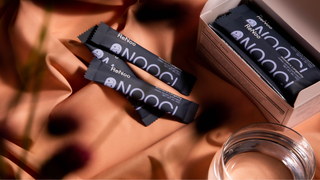 Four ingredients + Crock-Pot + five minutes of preparation = Takeout staff writer Gwen Ihnat's weekday special.
---
There is only one correct way of eating every kind of candy, and we're revealing the proper technique.
---
So you're a meat-eater and you've got a vegan coming over for dinner. How can you avoid the tofu and side salad cliches? We've got a bunch of ideas.
---
In Connecticut, a cheeseburger that's crispy, delicious, and defies structural engineering.
---
Our resident Salty Waitress goes full salty on this week's question.
---
The Rocky Diet: Good or bad idea?
---
I brake for pea soup.
---
Takeout staffer Kate Bernot reveals her go-to, stick-to-your-ribs recipe.