Last Call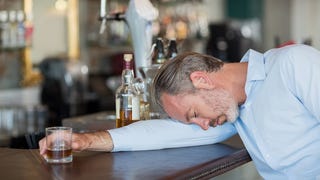 Last Call
Last Call is The Takeout's online watering hole where you can chat, share recipes, and use the comment section as an open thread. Here's what we've been reading/watching/listening around the office today.
Only Connect
A few weeks ago I became hooked on the U.K. hybrid game show 8 Out of 10 Cats Does Countdown (a mash up of the comedy panel game show 8 Out of 10 Cats and the decidedly unfunny but erudite Countdown). One of our frequent Takeout commenters, simon-on-the-river3 (hello, Simon!) suggested then I check out the BBC game show Only Connect. "It is a very different show but has its own moments," he wrote. "At your own peril."
That night, I watched the episode embedded above. It was a bizarre experience—no studio audience, no laugh track, just a delightfully brainy poker player-turned-TV presenter named Victoria Coren Mitchell, plus (and I say this in the most positive connotation) six nerds whose breadth of knowledge is astoundingly wide. The premise of the show is to make connections between seemingly disparate clues. My god, the show is tough. Between the audience-less aesthetic and Mensa-level questions, this show would never play on U.S. television. Which is exactly why I love it so much. Thanks, Simon.
Next week at The Takeout, it's Cheese Week! See you then. [Kevin Pang]