In Celebrity Recipes, we tackle a favorite recipe from a beloved star, past or present.

I am an absolute sucker for the art that can result from heartbreak. I have the utmost respect for people who can turn the depths of despair into a positive, creating something beautiful from one of their lowest points of life. For example, In The Wee Small Hours is my favorite Frank Sinatra album by a wide margin, as he wades through the anguish of his split from Ava Gardner.
For sheer positivity, though, it's hard to beat the story of Nora Ephron. Married to famous Washington journalist Carl Bernstein (he of Watergate fame), and super-pregnant with a toddler in tow besides, she discovered that he was cheating on her. She kicks off her thinly veiled novel about the breakup of her marriage, Heartburn, with a jokey reference to the pregnancy, which deftly sets up the entire story to come: "The most unfair thing about this whole business is that I can't even date."
Ephron's stand-in protagonist, Rachel Samstat, like her creator, is a great cook who has a close emotional connection to food: "Every so often I would look at my women friends who were happily married and didn't cook, and I would always find myself wondering how they did it. Would anyone love me if I couldn't cook?" But she finds solace from her breakup with Mark (a.k.a. Bernstein) throughout the novel through the food lessons she's known since childhood: "What I love about cooking is that after a hard day, there is something comforting about the fact that if you melt butter and add flour and then hot stock, it will get thick! It's a sure thing! It's sure thing in a world where nothing is sure; it has a mathematical certainty in a world where those of us who long for some kind of certainty are forced to settle for crossword puzzles."
Consequently, the narrative is dotted with delicious recipes, odd yet surprisingly welcome additions to the novel: three different types of potatoes to get you through depression, or a deep dish peach pie. I've tried a number of them, but the Heartburn recipe I turn to most often is Nora Ephron's basic vinaigrette. It only has three ingredients, and the ratio is so simple it has saved me from searching for any salad dressing recipes by just pulling this vinaigrette formula out again. All you need to remember: 2-2-6. Even Ephron acknowledges the dressing's greatness in Heartburn: "[I] had gotten to the point where I simply could not make a bad vinaigrette, this was not exactly the stuff of drama. (Even now, I cannot believe Mark would want to risk losing that vinaigrette. You just don't bump into vinaigrettes that good.)" The recipe also makes the perfect amount for a dinner salad for about four people.
I must admit, though, that I often use Ephron's vinaigrette as a base for more ambitious variants (Find some more ideas for salad dressings here). While Ephron uses red wine vinegar, my preference is with balsamic vinegar—it gives the dressing a sweeter, more rounded presence. (If you do use red wine vinegar, you might consider adding a touch of honey or sugar.) I also like to add some lemon or lime zest (not juice, as it's already acidic enough), some snipped fresh herbs depending on what I have growing at the time, maybe some garlic. But it's a surprisingly creamy vinaigrette that stands up on its own; Ephron's character was absolutely right, that guy was crazy to walk away from someone who can cook like that.
G/O Media may get a commission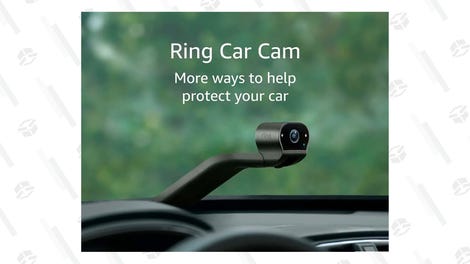 Ephron's ability to create wonder out of heartbreak is a fabulous success story. She wrote her second screenplay (Silkwood was the first) for Heartburn the movie, with Meryl Streep and Jack Nicholson as the stand-ins for Ephron and Bernstein. She successfully remarried to Wiseguy author Nicholas Pileggi, and went on to write movies now as beloved as When Harry Met Sally, adding directing as well to films like Sleepless In Seattle and Julie & Julia (highlighting her cooking knowledge).
Her ties to food, apparently, remained strong as well; not that I need another reason to hate Gwyneth Paltrow, but she got to go to some parties I would have killed to be able to attend, as she noted on her Goop website: "Nora Ephron was the best dinner party hostess. Not only was she an unbelievable home cook who put together meals with ease and grace to spare, she was an amazing conversationalist who could really engage the table." I have no doubt. Ephron died in 2012 at the age of 71, leaving us a multitude of classic movies, funny books, excellent recipes, and a valuable lesson about emerging triumphant from heartbreak.
---
Nora Ephron's Vinaigrette (from Heartburn)
2 Tbsp. Grey Poupon mustard

2 Tbsp. good red wine vinegar (my preference is balsamic)

6 Tbsp. olive oil

Mix the mustard and vinegar together. Then, while whisking continuously, add the oil slowly to the mustard and vinegar mixture. The vinaigrette will become thick and creamy. Add to salad. Store unused dressing in the refrigerator. Just remember: 2-2-6, mustard-vinegar-olive oil. Congratulations: now you've got that ratio memorized for life.