Sometimes you drink up all the alcohol on Christmas Eve. Whether you're sipping your way through a stressful family situation or just reveling in holiday merriment, it can be easy to go through your whole holiday stash while waiting for Santa to arrive. During Christmases past, if you lived in New York and awoke to not a drop left, you'd be out of luck. But thanks to legislation passed in the state's 2023 fiscal budget, New Yorkers can now buy booze on Christmas Day.

According to New York radio station WNBF, the legislation was passed in part to appease liquor store owners who were worried that the legalization of to-go cocktails at restaurants would eat into their sales. It's up to each individual store to decide whether they stay open on December 25.
Still, some opponents of the move claim that it puts pressure on business owners to ask workers to spend time away from their families or to do the same themselves. But surely anyone who wakes up on Christmas morning faced with empty liquor cabinets and another day of talking politics with their conservative uncle is grateful for the change.
The best booze to buy on Christmas Day
So, New Yorkers, now that you can head out to stock up on Christmas Day, what should you get? We have some ideas:
Something to booze up your hot chocolate: According to data from last year, hot chocolate is the most popular Christmas drink in New York, and it pairs perfectly with the cream liqueur of your choice, whether that's Baileys, Rumchata, or Jackson Morgan. If you want something a little different, try Oma's Cherry Vodka. For a real kick, throw in any kind of spiced rum you can get your hands on.
Wine for mulling: If you're looking for a hot wine to sip on, first gather spices—a mix of orange, lemon, cinnamon, nutmeg, fennel seed, cloves, cardamom, and ginger is common for a true mulled wine, but feel free to get creative. Then pick up a full, fruit-forward red wine, like a cabernet sauvignon or a Portuguese red blend. Don't be afraid to go for a slightly cheaper bottle, because all those spices will take center stage anyway. And if you want to grab another bottle for drinking straight without all the fuss of added flavors, who am I to stop you?
Winter beers: When we say "winter beers" we don't mean those gimmicky seasonal brews that taste like a Yankee Candle. These are tried-and-true styles that go great with a cozy sweater and a fireplace: think Baltic porter, English barleywine, or the delightfully named wee heavy.
G/O Media may get a commission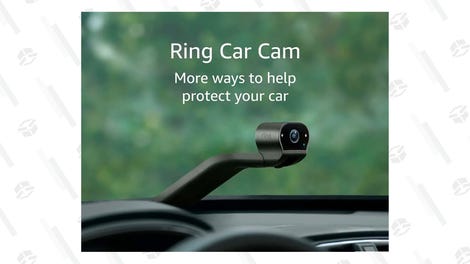 Whatever your choice, may you eat, drink (and drink and drink and drink), and be merry this holiday season. Cheers, New York!