In the continuing effort to blur the line between sweet and savory, breakfast and dessert, and sane versus nuts, we find some interesting and unusual food combinations. Like this announcement from USA Today that the Windy Brow Farms ice cream emporium in New Jersey has just released a new flavor for the upcoming summer: ham. "The seemingly crazy concoction combines maple-flavored ice cream, chunks of challah French toast and pieces of caramelized Taylor ham. Two pounds of the porky product is mixed into each 2 1/2 gallon container of ice cream."

Okay, we guess it's not such a huge leap from Taylor ham (a processed pork product somewhere between Canadian bacon and spam) to bacon, which we have enjoyed on a maple doughnut and might try in ice cream. But still. The concept of "ham ice cream" has to have an uphill marketing battle ahead of it. Although Windy Brow points out, its ham ice cream news is definitely helping to put this dairy farm on the map today. While some Taylor ham fans are enthused, many of the rest of us are simply confused.
G/O Media may get a commission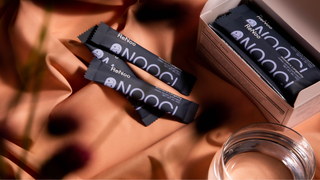 Don't test them, guys.