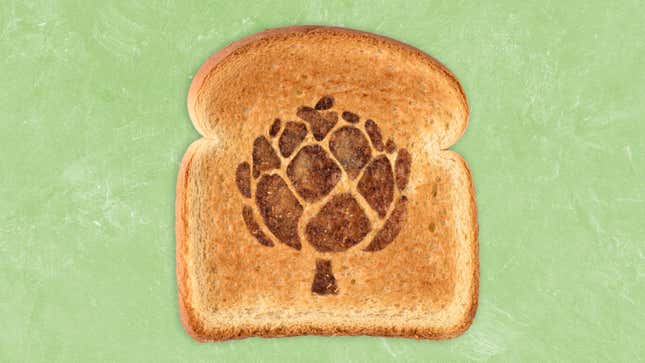 The mighty avocado shows no sign of slowing its roll as the leading toast topper amongst cool people. There are over 800,000 entries on the #avocadotoast hashtag on Instagram and counting, and we the food media continue to cover it with no slowing in enthusiasm. As food fads go, it isn't a bad one. A slice of decent bread covered in mashed avocado is a healthy and delicious breakfast, or the start of a well-rounded lunch or light supper.
How To Dispose Of Cooking Grease The Easy Way After Frying
But if there's one problem with avocado toast, it's this: There are a lot of people who don't actually like avocados.
Avocados are one of those foods that devotees can't comprehend when others don't share their love. Much like chocolate, there's a presumption of favor that's met with shock when someone outs themselves as anti-avocado. But while the fruit is—for most—a buttery, smooth, unctuous vegetal celebration of all that's right in the world, for a select group it's a bland oily smush that coats the teeth and doesn't taste of much. Such is the way of the world. But the current reign of avocado as the toast topper of choice means that other exciting options are not being celebrated as they ought. It's a shame, because there are some alternate vegetable-based ways to anoint your morning slice that are as satisfying as, some might argue even better, than avocados.

Case in point? Artichoke spread. This punchy schmear is no less healthy than avocado. Artichokes are low in calories and high in fiber, and are packed with vitamins and minerals to boot. Extra virgin olive oil brings the healthy fat to the party, while lemon and capers punch up the flavor. Artichoke spread takes very little effort to pull together and can be made in large batches and kept in the fridge for easy quick meals. And what's better, it's made with pantry ingredients that you can keep around for when you get a craving.

Spread it on your toast plain, or amp it up with slices of prosciutto or dollops of ricotta or crumbles of goat cheese. Sprinkle parmesan over the top and run it under the broiler, or scatter toasted pine nuts on for some crunch. Top it with any kind of egg, poached, soft scrambled, or sliced hard boiled. Use it instead of mayo or mustard on your next sandwich.

And if you really want to overdose from coolness, try artichoke toast with a few slices of avocado.

---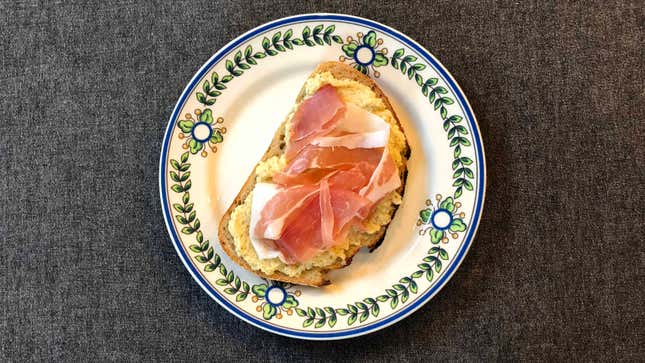 Artichoke Toast Topping
Serves 2-4
1 can (14 oz.) artichoke hearts rinsed and drained well and dried

1 Tbsp. lemon juice

1 tsp. lemon zest

1/3-1/2 cup extra virgin olive oil

1 Tbsp. capers, rinsed and patted dry

Pinch red pepper flakes (optional)

Salt to taste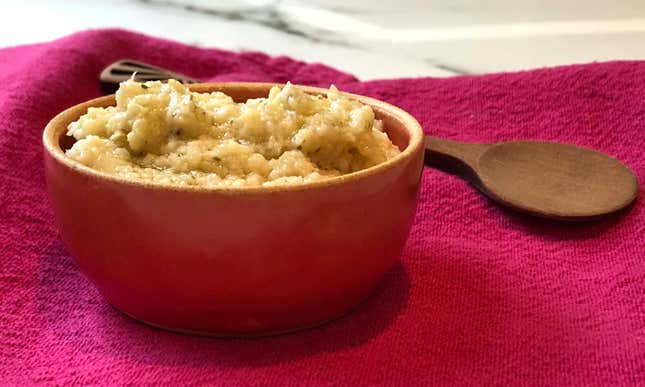 In the bowl of your food processor fixed with the chopping blade, pulse the artichoke hearts until they are broken down into small chunks, about six pulses. Add in the lemon juice, zest, capers and pulse twice more. Add 1/3 cup of the olive oil and pulse three more times. You are looking for a chunky paste that is cohesive and spreadable, but still has some texture. If the paste looks dry, add more oil a tablespoon at a time until you get the consistency you want. Stir in the pepper flakes, if using, then taste and adjust salt if needed—this will depend on how salty your artichokes and capers are to begin with.

You can use this as a base to add other flavors that you love, such as garlic, green olives or herbs, or stir in chopped roasted red pepper or toasted pine nuts.