The vast majority of foods with sports-team marketing partnerships are not exactly the type of food you'd eat to attain peak athletic performance. A new study published in the journal Pediatrics found that 76 percent of foods advertised alongside sports team logos were junk foods, considered "nutrient-poor."
I did a quick mental exercise: Yep, Pepsi and Pizza Hut sponsor the NFL; Coca-Cola and McDonalds sponsors the Olympics; and I can't recall seeing any broccoli companies marketing during an NBA or NHL game.
This is an especially stark contrast to the strict, healthful diets of most professional athletes. Basketball phenom and otherworldly physical specimen LeBron James is said to spend a million and a half dollars annually keeping his body in perfect form; Tom Brady has a notoriously regimented diet; Venus Williams even credits her vegan diet with helping her battle an autoimmune disease. So yeah, while pro athletes might have a pizza slice or taco here and there, they're not chowing down on the junk foods and sugary drinks most often advertised during their games.
In the Pediatrics study, researchers examined the 10 sports organizations most watched by children, and they fear junk-food ads could negatively affect kids' food preferences. The study found that "National Little League had the third highest number of food and/or nonalcoholic beverage sponsors, suggesting that sponsorships of children's sports organizations are highly valued by food and beverage companies."
The study urges sports organizations and food companies to do better. The authors point out that four of the 10 sports organizations evaluated did not have policies on child-directed marketing, and that the Children's Food and Beverage Advertising Initiative (CFBAI)—a public pledge food companies can take not to market to children under 12—doesn't discourage junk-food makers from partnering with sports leagues.
G/O Media may get a commission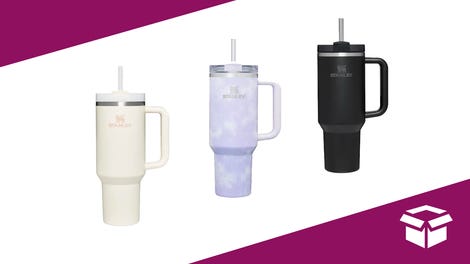 Up to 45% off
Stanley Cup Sale
While shaming kids into dieting is the extreme, unhelpful other end of the spectrum, there should probably be a middle ground that helps people of all ages make nutrition choices that help fuel their athletic pursuits. I, for one, have never won an NBA championship after eating an entire pizza.