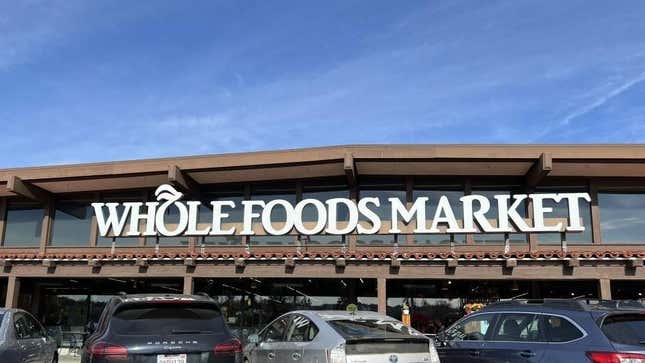 Huge news for people who like shoplifting: Montana is getting its first ever Whole Foods Market.
How To Dispose Of Cooking Grease The Easy Way After Frying
The 31,718-square-foot location will open in Bozeman, Montana at the Gallatin Valley Mall on February 1, according to a Whole Foods press release. It's set to feature a heated outdoor patio, an outpost of local coffee shop Treeline Coffee Roasters, and over 75 local items from Montana and Wyoming.
It's been a long time coming: Plans for this Whole Foods location began as far back as fall 2020, and not without controversy. In 2021, a city planning advocacy group called Bozeman Matters filed an appeal to block construction, "citing concern with traffic, parking and storm water systems," the Bozeman Daily Chronicle reports. The city's commissioners rejected the appeal, and plans continued.
As is the case anytime a Whole Foods goes up, there's a flood of concerns that need to be considered. Back during the hearing over the appeal, Bozeman Matters' attorney, Kim Wilson, said, "We want to make sure that Bozeman's growth is well planned and that impacts are mitigated to the fullest extent possible, so that Bozeman continues to be a city where everyone, including those in the service sector, can comfortably live."
For all of Whole Foods' PR about integrating the local community into its new location, there are a lot of questions left unanswered. Sure, Whole Foods boasts about all the jobs it will bring to the mall, but will the jobs pay enough for workers to afford living in Bozeman? How will small businesses fare, especially considering that the Whole Foods is conveniently situated about a five-minute drive from Bozeman's existing co-op? Will starkly divided Montana Redditors ultimately embrace Whole Foods or boycott it? Will Whole Foods become the new hangout spot for Montana State University students? Only time will tell.