Great news, true crime fans: American Millennials are killing wine now, too.

The Drinks Business reports that The Wine Intelligence US Landscapes 2019 report, which was published this week, indicates a "marked decline" in regular wine consumption among people under 35 (the dreaded millennials). Per TDB, around 3 million people bailed on poor old wine as a go-to beverage.
It's not just the young and young-adjacent. Despite the many, many provocations we have as a species to drink a lot all the time, the number of regular wine drinkers in the U.S. fell from 88 million in 2015 to 84 million in 2018. Conversely, the number of adults who can legally drink has risen over that time.
The report estimates that 35 percent of adults over the drinking age were pouring themselves a nice glass of wine at least once a month, and The Drinks Business notes that "this figure [is] likely to be much lower among the key 21-35 year old demographic, compared to the growing proportion of drinkers aged more than 55." The report also suggests that younger consumers might be more willing to drink wine if it were more novel:
The report argued there were opportunities that needed to be grasped, as younger consumers were both seeking differentiation and were more willing to experiment, gravitating towards innovative products and alternative wine types such as organic and lower-alcohol wine, or new format, such as wine in a can.
Suggestion: maybe a Pringles can?
The CEO of Wine Intelligence, Lulie Halstead, described the report as a "wake-up call" and had this totally non-dramatic thing to say about youngsters and their older-but-still-millennial friends:
As a category we need to realize we are in a pitched battle for the hearts and minds of the next generation. They are becoming less connected with alcohol generally, for a variety of health and lifestyle reasons. When they do choose alcohol, they now have diverse and interesting offers in spirits, beer and cider.
G/O Media may get a commission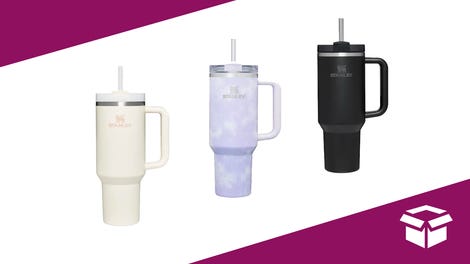 Up to 45% off
Stanley Cup Sale
Hey, at least we're not killing bourbon.