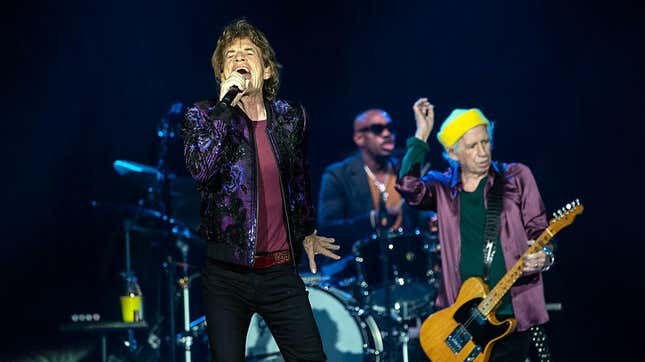 The Rolling Stones are currently on a stadium tour across the U.S. (remember when Keith Richards fell out of a coconut tree?), and on September 29, they made a stop in Charlotte, North Carolina. The band was off that night, and just like most travelers would do when passing through town, Mick Jagger went out for a beer at a local bar. USA Today reports that the most extraordinary thing about his evening was that it was completely ordinary—as in, not a single person noticed him.
We Taste Kazbars, the New Hostess Snack Cake With Crunch
This is Mick Jagger we're talking about. You'd think that a man with that level of fame would be swamped by people at least bugging him for casual conversation, if not an autograph on a cocktail napkin. Nope. He was able to drink in peace. Jagger tweeted a photo of himself peacefully drinking a beer outside the Thirsty Beaver Saloon. The photo shows other patrons just chillin' outside, presumably oblivious to the fact that a rock legend was within arm's reach.
USA Today reporter Joe Bruno reached out to a co-owner of the bar and confirmed that the patrons didn't seem to have a clue that Jagger was there. In a tweet, Bruno said some of the patrons who drank right beside Jagger even had floor seats to the Stones concert the following night. Can you imagine being those people and learning that fact days later?
G/O Media may get a commission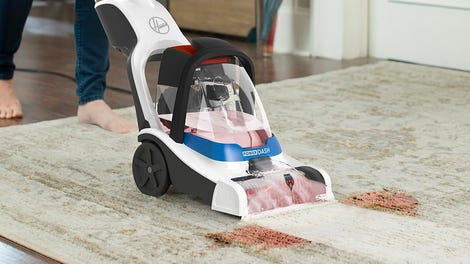 26% Off
Hoover PowerDash Pet Compact Carpet Cleaner
To be fair, Jagger looks completely incognito in the outfit shown in his tweet. It's just jeans, a baseball hat, and a regular jacket. I probably wouldn't have noticed him either, but even if I did, what would I have to say? "Uh, nice weather. What are you drinking? Sign my butt?"
A friend of mine told once me a wild story about meeting Bono on crowded public transportation while heading to a U2 concert, but my pal made sure to keep it low-key. I'm sure that could have turned into a fiasco real quick. With that in mind, I keep looking at that picture of Jagger and thinking about how relaxed he looks and the temporary relief he probably felt—even if it was just for one night out.