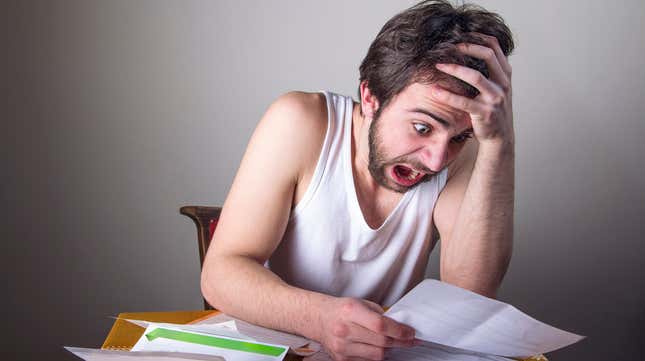 Update, October 25, 2019: Mitten Pizza has made the first payment of its epic electric bill. It appears to be mostly in singles.
How To Dispose Of Cooking Grease The Easy Way After Frying
If you've ever experienced classic Midwestern passive-aggressiveness, this will not surprise you at all. In the Facebook comments, it's revealed that Mitten owner Jamie Zichterman considered paying in pennies.
Update, October 23, 2019: Mitten Pizza has been saved! After the public outcry over a $19,795.74 energy bill, Great Lakes Energy contacted Mitten's owner, Jamie Zichterman, and sent two representatives to the restaurant to find a way for the bill to be paid without shutting Mitten down. The three sat down with a pickle pizza and worked out a deal. Zichterman couldn't reveal the terms to Fox17 News, but he said that everyone was satisfied. The money from the community-led GoFundMe and an IRL fundraiser will be used to help pay off the bill.

"Pizza brought us all together, you know?" he told Fox17. "It's amazing. Everybody loves pizza, and everybody likes a good story."
The original bill had been so high because there was a second meter inside the Mitten building that no one had checked since 2010. Other businesses had occupied the space since then, but since Mitten was there when the problem was discovered, it was held liable for the bill, or at least the last 12 months of it.
Original post, October 4, 2019: Mitten Pizza is a small restaurant in Middleville, Michigan, a small town near Grand Rapids. Last week it received a bill from Great Lakes Energy for $19,795.74. "A mistake from our electric company was found out and know they are charging us 12 months back (the longest amount of time they can legally back charge us due to their own error)," the restaurant posted on its Facebook page on Monday. "This is not a bill that Mitten Pizza LLC can afford to pay, so it is with great sadness that we are announcing that we WILL close the doors on November 1st and cease operations completely if we are unable to negotiate this bill down to a number that isn't laughable."
Friends of Mitten Pizza have launched a GoFundMe page and organized an IRL fundraiser at the restaurant for next Friday and Saturday, October 11-12. (This happens to be peak leaf-peeping time in Michigan. Just saying…)
A local TV station, Fox17, reached out to Great Lakes Energy, which said it had been in contact with Jamie Zichterman, Mitten's owner. But when the station asked what the hell kind of meter error could lead to that enormous a bill, Great Lakes did not respond, perhaps because there is no acceptable answer to that question.