Last Call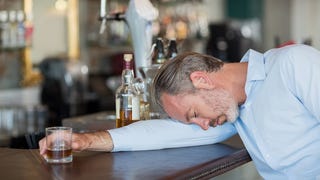 Last Call
Last Call is The Takeout's online watering hole where you can chat, share recipes, and use the comment section as an open thread. Here's what we've been reading/watching/listening around the office today.
Steve Forte
Longtime Takeout readers may know about my obsession with magic—my first job in high school was demonstrating trick decks at the magic shop at Seattle's Pike Place Market. Even now as a grown adult, I spend an inordinate amount of money on books teaching card tricks and sleight of hand, and I doubt I'll ever outgrow that.
For today's Last Call, I want to bring attention to a name you've likely never heard of, about a person with not much presence online and on YouTube. His name is Steve Forte, and he's known mostly as a consultant to casinos to combat gambling cheaters. But as you can see in the clip above, he is regarded—by magicians and gambling experts—as the greatest sleight-of-hand card handler in the world. Even in slow motion, his skills are other-worldly.
Enjoy the weekend, everyone. [Kevin Pang]