I used to feel guilty asking chefs for recipes. In a roundabout, nonsensical way, by making that dish at home it felt like I was taking business away from the creator. However, I made one exception in my seven years as a restaurant critic at the Chicago Tribune. It was for a marinated Chinese eggplant side dish I had at Urban Belly, a restaurant I consider the Momofuku Noodle Bar of the Midwest. That restaurant, from chef Bill Kim, helped usher in the mainstreaming of ramen culture in Chicago.
That eggplant dish is everything I love in Asian cooking: Soft, creamy, cool eggplants, marinated in an umami-rich dressing. It is a vegetable dish that's not too healthy (the eggplants are deep-fried to achieve that creaminess)—and that may be precisely why it tastes so dang good I felt compelled to beg for the recipe from Kim.
Now Kim has an excellent new cookbook called Korean BBQ (co-written with food writer Chandra Ram) and in it is that very recipe, one I've used to wow friends for the last decade. I'm a bit bummed that recipe—heretofore revealed to only a handful of people—is now in the public domain. My selfish loss is your gain, so please make this and impress friends.
(Note: In his book, Kim opts to grill the Chinese eggplants. But I choose to make this the way he does at his restaurant, which involves dicing and deep-frying the eggplants. I've adjusted the recipe with Kim's guidance.)
G/O Media may get a commission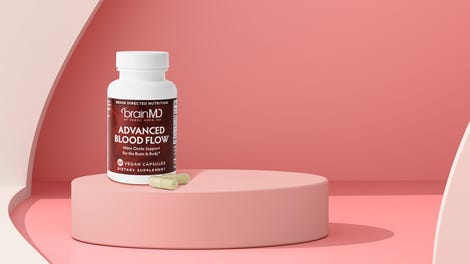 ---
Bill Kim's Marinated Chinese Eggplants
3 Chinese or Japanese eggplants, diced
1 cups Nuoc Cham sauce (see recipe below)

1/4 cup toasted sesame oil

1/2 cup chopped fresh cilantro

1 small shallot, thinly sliced

1 lemon, halved

Canola oil for frying
Dice the Chinese eggplants, skin and all (don't use standard eggplants, which have a much thicker skin and taste more bitter) into cubes slightly smaller than an inch. Heat a heavy-bottomed pan with canola oil to 320 degrees Fahrenheit. Drop the diced eggplants into the hot oil and fry for about two minutes (or until they float). After removing the eggplants, fry the sliced shallots in the hot oil until crispy.
Add the Nuoc Cham sauce, sesame oil, cilantro and stir to mix everything together. Squeeze the lemon on top. The key, Kim says, is to let it marinate overnight in the fridge. Top with fried shallot before serving.
---
Nuoc Cham Sauce
1/4 cup dark brown sugar, firmly packed

1/4 cup fresh lime juice

1/4 cup fish sauce

1/2 cup water

1 clove garlic, minced

2 green Thai chilies, minced, with seeds

Combine the brown sugar, lime juice, fish sauce, water, garlic, and chilies in a small bowl and whisk until the sugar dissolves. Transfer to an airtight container and refrigerate for up to 2 weeks or freeze for up to 2 months. Or freeze in standard ice-cube trays, then transfer the cubes (2 tablespoons each) to plastic freezer bags and freeze for up to 2 months.
---
Reprinted with permission from Korean BBQ: Master Your Grill in Seven Sauces, copyright © 2018 by Bill Kim with Chandra Ram. Published by Ten Speed Press, an imprint of Penguin Random House LLC. Photographs copyright © 2018 by Johnny Autry