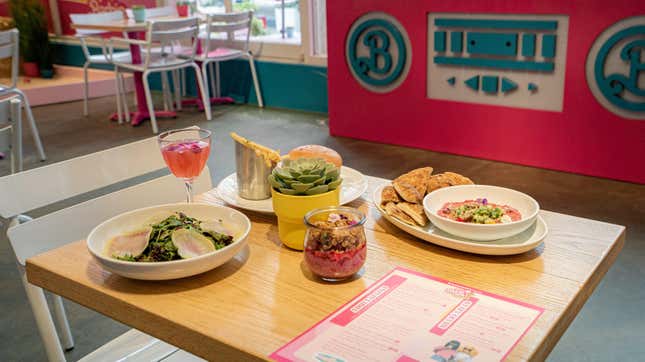 Pink, pink, and more pink. That is legitimately the only way to describe anything and everything having to do with the upcoming release of the new Barbie movie. The film's official release date is this Friday, July 21, but the biggest of Barbie fans can immerse themselves in a wall-to-wall Barbie pink experience well before then by hitting up the Malibu Barbie Cafe, located in both New York City and Chicago.
How To Dispose Of Cooking Grease The Easy Way After Frying
The two cafes opened in May and June of this year, respectively, ahead of the long-awaited and much-hyped movie premiere, and each of the pop-ups has had a mixed track record so far. (Unlike the Barbie movie itself, which seems to be garnering positive early reviews and currently holds an 89% critics score on Rotten Tomatoes.)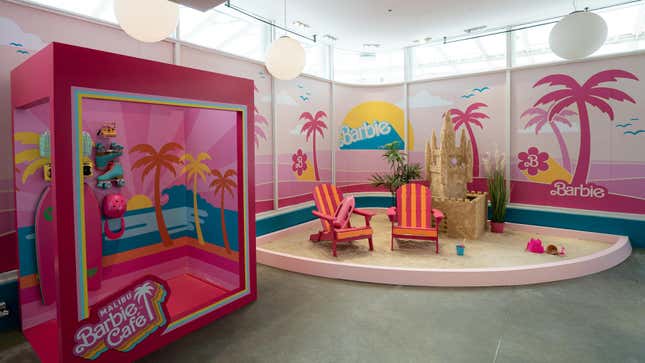 What is the Malibu Barbie Cafe?
Both Malibu Barbie Cafe locations are pop-up restaurants hosted by digital media brand Bucket Listers, and each is filled with a ton of activations including photo op areas, Barbie doll displays, and various interactive experiences, alongside appropriately pink food and drinks.
The Chicago location, in the West Loop neighborhood, is described by Bucket Listers as having a "1970s Malibu California" theme with "a sea of poptimistic Barbie colors, laid-back beachy motifs, and lots of retro glam." The casual restaurant's menu is both adult- and kid-friendly, offering cocktails, mocktails, and entrees such as the Pacific Paradise Pancakes, West Coast Wedge Salad, California Dreamin' Club Sandwich, and Anything is Possible Sundae. The pop-up attraction also features a small roller skating rink.
The New York location is described as having all the same bells and whistles as the Chicago location, with an identical menu, minus the roller skating rink. Both locations must be booked in advance, and tickets cost around $50 for adults or $30 for children. Each ticket comes with a pre-selected entree and side, but more can be added a la carte for an additional cost.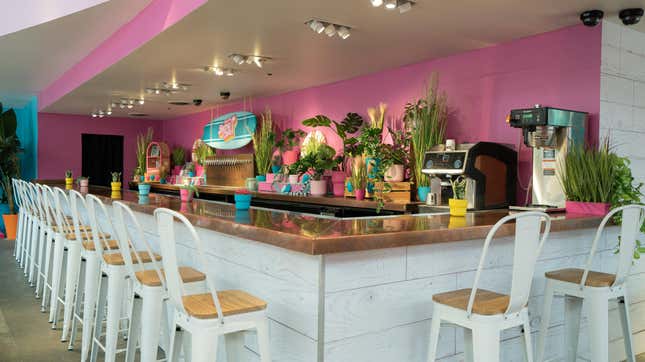 How fans are reacting to the Malibu Barbie Cafe
Much like the ill-timed Netflix Bites Cafe, patrons of both Malibu Barbie Cafe locations should go in with the understanding that these pop-ups are one big marketing ploy and temper their expectations accordingly. At the same time, since the cafe boasts an all-day brunch menu created by a Master Chef semi-finalist, it would also be reasonable to expect food that's worth a $50 ticket plus 20% automatic gratuity, not including drinks or dessert.
It seems that so far, reviewers are mixed on the food, experience, and even the service. On Yelp, the Chicago location currently has 26 reviews, six of which are one-star ratings and five of which are five-star ratings. One reviewer of the Chicago location considered it a great experience for her and her daughter, writing, "The food was really good as was the service (chef was a television Master Chef finalist and we loved her food). I had the avocado toast with egg on too and my daughter who had the grilled cheese said it was one of the best grilled cheese sandwiches she's had in her life." Even after that heavy praise, however, this reviewer did not supply a five-star rating.
"A bit of false advertising on the menu forces me to knock off a star," they write. "The menu says adult entrees come with your choice of salad, fries or steamed broccoli. What it doesn't say is that each of these ['included'] items cost 5$ extra that you will be forced to pay at the end. This is a little nuts considering the hefty price of the ticket so be warned."
One commenter on the official Malibu Barbie Cafe Instagram account wrote that they got food poisoning at the restaurant, but did not say which location, nor which dish they had ordered.
"Food definitely wasn't the greatest for the price point," reads a two-star Yelp review of the New York location. "No switch outs no additions. Chicken nuggets were inedible and the burger was meh. Lemonade was good but the $18 margarita was mostly sugar. Was definitely expecting more props and more space (think the ice cream museum) but it wasn't giving all of that."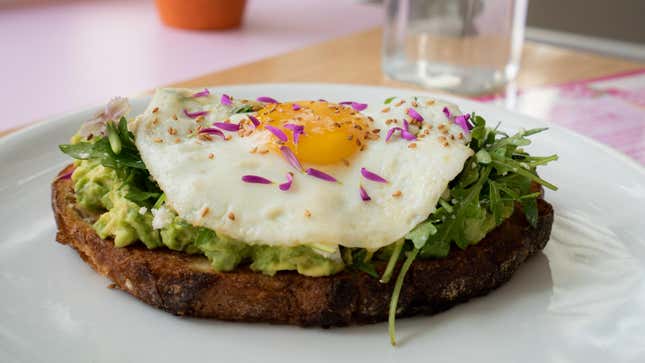 Another reviewer who also attended in June wrote plainly, "Honestly one of the worst pop ups I've been too. Everything was just subpar!" One of their critiques was that the photo op areas were situated so close together that it left little room to walk around or actually capture a good photo. Other reviewers on both Yelp and Google, agreed that the indoor lighting was not ideal, which took away from the Cafe's main objective of being a giant photo op.
Pricing also seems to be an issue at both locations, per Google and Yelp reviews alike. At both locations, multiple reviewers mention some sort of $6 fee that was added to their bill at the end of the reservation but was not included in the description of the ticket.
Based on all this feedback, it would seem that the Malibu Barbie Cafe is not for those with toy money in their purse. But, if you covet the bougie lifestyle of a 1970s beach doll, then come on, Barbie, let's go get some $50 avocado toast.