Pok Pok chef Andy Ricker stopped by Supper Club studios to chat about his adventures in Thai cookery. Watch our Facebook Live session below. Here's the recipe mentioned at 25:20 for fried egg salad, which Ricker says "is so simple and yet so distinctive that it became a dish that I'd make at Pok Pok, sure, but also one I make all the time at home."

Yam Khai Dao (fried egg salad)
Serves 2 to 6 as part of a meal. The recipe is easily doubled.
Adapted from Pok Pok: Food and Stories from the Streets, Homes, and Roadside Restaurants of Thailand.
2 large eggs, at room temperature
¼ to ⅓ cup vegetable oil
1 cup green leaf lettuce, cut into 2-inch-thick pieces
¼ cup yellow onions, thinly sliced
¼ cup carrots, cut into long and thin strips
¼ cup coarsely chopped Chinese celery
¼ cup coarsely chopped cilantro
1½ tablespoons lime juice
1 tablespoon Thai fish sauce
1½ teaspoons garlic, halved lengthwise and thinly sliced
2 small fresh green Thai chiles, thinly sliced
1½ tablespoon simple syrup (1 tablespoon sugar + 1½ tablespoon hot water) — if you can find palm sugar, use that instead.
Fry the eggs
Heat a wok or nonstick frying pan over high heat, then add just enough oil to reach a depth of a generous ¼ inch. Once the oil begins to smoke, carefully crack in the eggs (holding them close to the oil to avoid splatter) and decrease the heat to medium. The eggs should spit, bubble, and crackle wildly. The whites should puff and develop large transparent bubbles.
G/O Media may get a commission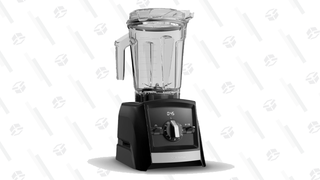 Once the whites get crispy and deep golden brown at the edges, 45 seconds to 1 minute, use a spatula to flip the eggs (try not to break the yolks, but if you do, it's fine) and keep cooking until the bottom is golden brown and the yolks are set but still molten, 30 to 45 seconds more. Transfer the eggs to paper towels and drain. Discard the oil, then rinse and wipe out the wok and let it cool. You can fry the eggs up to 15 minutes or so before you make the salad.
Make the dressing and assemble the salad
Add the lime juice, simple syrup, fish sauce, garlic and chiles to the wok, set it over medium heat, and heat the mixture just until it's warm to the touch, 15 seconds or so. Turn off the heat. Quarter the eggs through the yolks and add them to the wok along with the remaining ingredients. Stir gently but well, then transfer the salad, liquid and all, to a plate in a low heap, so that most of the herbs end up near the top, and serve.