Last Call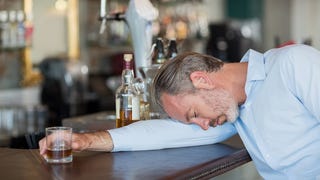 Last Call
Last Call is The Takeout's online watering hole where you can chat, share recipes, and use the comment section as an open thread. Here's what we've been reading/watching/listening around the office today.
A Spotify playlist for timing CPR compressions
This is why I keep scrolling through Twitter, finding the occasional gem in the midst of a burning dumpster fire. Yesterday I spied this truly helpful notice by Buzzfeed reporter Julia Reinstein, who discovered that New York Presbyterian Hospital "maintains a Spotify playlist of songs that are the right beat to time CPR compressions to." How brilliant is this?
Some of these songs are thematically on point as well, like Gloria Gaynor's "I Will Survive," and the Bee Gees' "Stayin' Alive." But even if it's The Bangles' "Walk Like An Egyptian" or Hanson's "MMMBop," in the extremely rare possibility that you may have to perform CPR on someone, it's good to have a song at the ready in mind. [Gwen Ihnat]
---
The app for figuring out what the heck bug you've spotted
G/O Media may get a commission
As someone who is not a scientist but spends a lot of time outdoors with friends who are, I'm constantly pointing at plants, bugs, birds, fish, etc. and asking what they are. (Sibley's guide only gets me so far.) I can now stop pestering my poor friends and turn to a new-to-me site and app, iNaturalist, which allows people to post observations of flora and fauna and crowdsource their identities. Neato.[Kate Bernot]