Last Call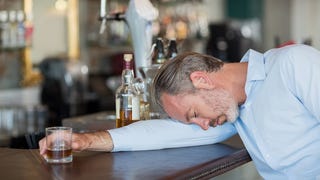 Last Call
Last Call is The Takeout's online watering hole where you can chat, share recipes, and use the comment section as an open thread. Here's what we've been reading/watching/listening around the office today.
---
Lizzo's Good As Hell
You know that first-legit-warm-day of spring feeling? That I-look-super-fly-today feeling? Lizzo's 2016 banger Good As Hell rolls all those good vibes into one under-3-minute, crazy danceable song. It recently resurfaced via shuffle while I was on a run and I've had it on nonstop since. [Kate Bernot]
---
Stitch Fix
I am not usually one for a monthly service, still haunted by all the books I had to take to the post office to return for the book-of-the-month club several years ago. But, since my wardrobe resembles Oliver Twist's at the moment, and I don't ever really get the time to shop anywhere fancier than Old Navy or Target, I was in desperate need of some new clothes. I can only imagine what my coworkers thought as I revolved the same three winter outfits continually through the last gasp of cold weather.
Sorry to sound like an ad, but I was complaining about my meager threads to a friend and she told me that she'd signed up with Stitch Fix, and sold me on it. Every month I receive four pieces of clothing and an accessory, and have a few days to try stuff on and return. The very first month, I received a dress that I already owned and loved, just in a different pattern, so I bought it. (Apparently the Stitch Fix stylists are psychic.) This morning I furiously ripped the tags off of another new dress before work, and again, it fit perfectly. The service costs me $20 a month and the price of the clothing items I choose to buy, which I'm actually finding pretty reasonable. I probably won't go the opening video route like the two sisters above, but who knows? Now I'm just counting the days until my next Stitch Fix box. [Gwen Ihnat]