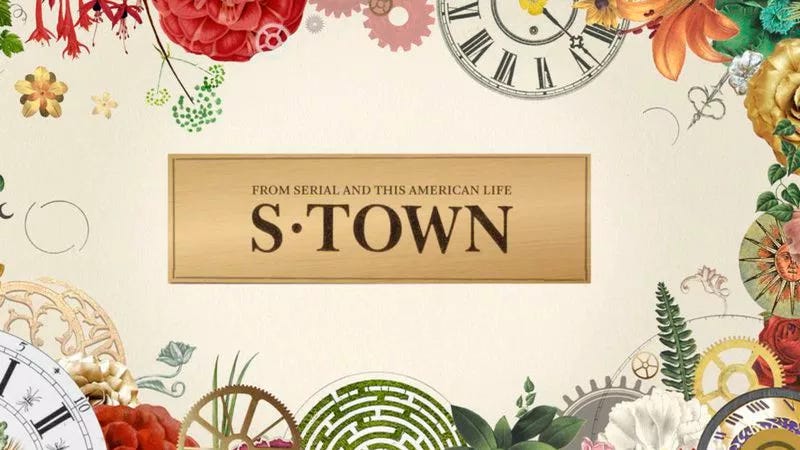 S-Town, the movie
People have strong feelings about This American Life's spinoff podcast, S-Town. (I listened to the entire thing on one long, boring road trip. I liked it, but I was also a very captive audience.) Now Indiewire reports the story will be turned into a movie, with Spotlight's Tom McCarthy directing. [Kate Bernot]
---
IHOB spells out some disparate song lyrics
IHOP got tossed a lot of shade last week for changing its last initial from P for pancakes to B for burgers, trying to extend its busiest hours past breakfast time. Many people found the marketing ploy a bit much ado about nothing, but leave it to the internet (specifically, Twitter) to take advantage of anything. Somehow, many music lovers have now integrated the IHOB acronym into the lyrics of popular songs, like Toto's "Africa":

or Kesha's "Tik Tok"
or Panic! At the Disco's "I Write Sins Not Tragedies."
Hey, at least that IHOB acronym is good for something. [Gwen Ihnat]
Last Call
Last Call is The Takeout's online watering hole where you can chat, share recipes, and use the comment section as an open thread. Here's what we've been reading/watching/listening around the office today.