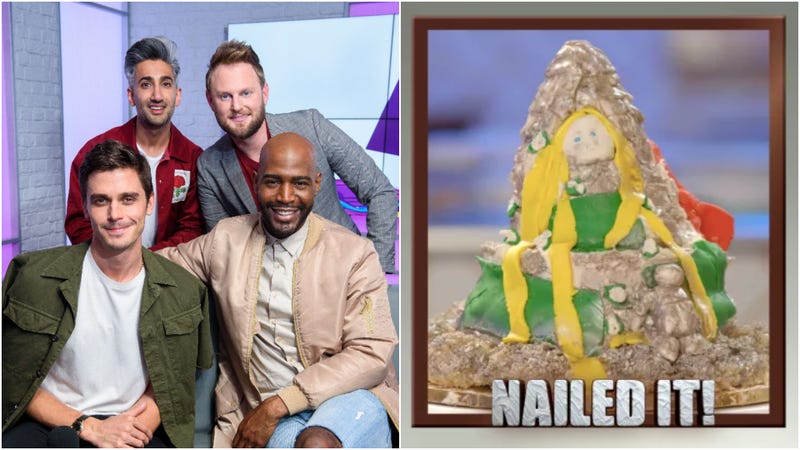 The Queer Eye guys Nailed It!
If you need 7 minutes of escapism this weekend, turn your attention to this mini crossover episode made in Netflix heaven: The guys of Queer Eye take on the baking challenges of cooking competition show Nailed It!, to lovely results. Watch it on YouTube above. [Kate Bernot]
Jimmy Fallon, Backstreet Boys, and The Roots singing "I Want It That Way" with classroom instruments
I don't want to brag, but I once coerced a group of A.V. Club/Onion/Takeout staffers at a holiday party into a giant karaoke version of the Backstreet Boys' "I Want It That Way" (Takeout editor Kevin Pang has video). I love singalongs of that song, and have a soft spot for whenever Jimmy Fallon and The Roots pull in artists to perform their hits using classroom instruments. Which means I've watched this video way too many times already. [Gwen Ihnat]
Last Call
Last Call is The Takeout's online watering hole where you can chat, share recipes, and use the comment section as an open thread. Here's what we've been reading/watching/listening around the office today.