Last Call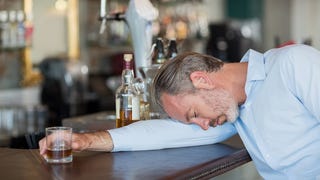 Last Call
Last Call is The Takeout's online watering hole where you can chat, share recipes, and use the comment section as an open thread. Here's what we've been reading/watching/listening around the office today.
Japanese Funk and Soul on Vinyl
I'm spinning this YouTube clip (that's the correct verb, right?) as I type this sentence. Hour-long mixes and full-length concerts are one of the great joys of YouTube, and this one's a compilation of 1970s-era Japanese funk and soul. Plenty of delicious strings, horns, and Nile Rodgers inspiration for your pleasure. [Kevin Pang]
---
The mysterious saga of the Mandarin duck in Central Park
I can't stop following this story about this magnificent Mandarin duck that was spotted in Central Park this fall. The beautiful multicolored East Asian duck was first spied in Manhattan in October, attracting loads of admirers. Then it went away, leaving New Yorkers "crushed" according to The Washington Post, and causing an influx of urban birdwatchers frantically searching for it (see above). It came back briefly at the beginning of the month, then seemed to leave again. But as of this morning, according to CBS New York, it has returned.
G/O Media may get a commission
Wherever it is, I'm just happy the Mandarin duck has inspired so much community among city nature lovers and worldwide duck enthusiasts. Happy trails to you, sir or madam, as I suspect this may just be a brief stop on the way to (hopefully) warmer climes for your winter. Although CBS says that the bird may not migrate at all, and just stay where he is—another tourist turned lifelong New Yorker. [Gwen Ihnat]