Last Call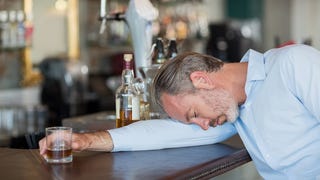 Last Call
Last Call is The Takeout's online watering hole where you can chat, share recipes, and use the comment section as an open thread. Here's what we've been reading/watching/listening around the office today.


Finally, a use for those 4 IHOP syrups
It's something we've often pondered: Why does IHOP have such a variety of syrups available at the table? Blueberry, strawberry, butter pecan, and regular. If you wanted strawberry syrup, wouldn't you just go ahead and order the Rootie Tootie Fresh 'N' Fruity? It makes no sense!
Now, finally, someone has found a use for those four syrups, and it's magical: Syrup karaoke videos. Twitterer Jake Guthrie filmed a version of "Bohemian Rhapsody" using the four syrups: 1.52 million views later, he's amassed a few copycats, like a syrup-sung "Baby Got Back" and "Hooked On A Feeling." It certainly offers a fun new way to while away the time while you're waiting for your Rootie Tootie order to show up. [Gwen Ihnat]
---
The Collected Stories Of Amy Hempel
G/O Media may get a commission
This is a short story collection every writer should read, as each page is practically a poet's master class in how to mold language until it's your own. Don't mistake the brevity of Hempel's stories for a lack of depth; her single-line piece, titled Memoir, is one of my favorites: "Just one in my life—oh, when have I ever wanted anything just once in my life?" Read something of hers this fall if you haven't already. [Kate Bernot]