Last Call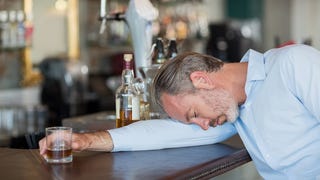 Last Call
Last Call is The Takeout's online watering hole where you can chat, share recipes, and use the comment section as an open thread. Here's what we've been reading/watching/listening around the office today.
Sabrina is truly Chilling
I am a huge chicken—but my love for Kiernan Shipka, based on years of Mad Men viewings, was strong. So strong, in fact, that I had to give her new Netflix series Chilling Adventures Of Sabrina a try. Shipka is so compelling, she makes the series immediately riveting, as the adolescent half-witch tries to navigate her way through both mortal and supernatural life. There are some definitely scary moments, but especially in the weeks leading up to Halloween, the series fit the bill perfectly. My 12-year-old daughter is braver than me and fearlessly loves the series; my son the same age hides with me from the demon jump scares, which still adds up to a fun, spooky viewing for all of us. And the A.V. Club episodic reviews are a must-read. [Gwen Ihnat]
---
The Haunting Of Hill House
"How scary is Haunting Of Hill House?" my friend texted.
"I can watch it alone, but I have to snuggle the dog and keep a light on," I responded.
I just finished the series earlier this week on an airplane, and regardless of your feelings about the final episode (please let's discuss in the comments!), I think the Netflix series is worth your time. It's scary, yeah, but the show is really about how trauma creates cracks and divisions within a family. Don't pass over it just because Halloween's done; the show is evergreen. [Kate Bernot]
G/O Media may get a commission