Tidying Up With Marie Kondo makes for a beneficial binge-watch
My winter break started out full of promise and activity before I slid into a horizontal, vegetative state post-holiday. Three years ago, when we moved from the top half of a two-flat to our house, I was so busy that I basically just moved everything over to the new place, without going through anything. (I also learned that my then-8-year-old daughter was an impressive hoarder. These were dark times.) Since then, my basement, specifically the crawl space, has haunted me, crammed with boxes with unidentified contents. So I decided this was the break when I was finally going to dive into everything. With the help of a local professional organizer, I learned that Staples will shred things like old tax returns for you for as little as a dollar a pound. And it turned out that most of those boxes were full of books, resulting in a carefully curated donation to the Open Books Foundation. My outgoing tower of boxes was a sight more beautiful to me than my own Christmas tree.
So by the time I finally crapped out, is it any wonder that Marie Kondo's new Netflix series was my preferred binge-watch? I smugly viewed the empty-nesters' impressive array of holiday decoration collections, and cringed every time the couple with toddlers referred to each other as "babe" (approximately every 1.4 seconds). Nevertheless, I was riveted, by Kondo's methods as well as her seemingly endless supply of different white shirts. I can't get on board with all of her concepts, as much as I would like to fold all my clothes vertically; I didn't thank my old tax returns for their service and I kept more than half my books. But I wholeheartedly agree with Marie Kondo that decluttering lifts a literal weight from your life. So her show is a great place to get some cleanup inspiration, maybe in time for spring or summer break. [Gwen Ihnat]

---
So, who else watched Bird Box?
Thanks to Netflix's immediacy, which negates the need to shower or leave your house, if you didn't see Bird Box within the first 24 hours it was streaming, you felt like you'd shown up to the party as the host was sweeping up. I, of course, watched it a full week after the rest of the world, and I invite all my fellow slackers to join me in the discussion no one else will have because ugh, that movie came out forever ago.
G/O Media may get a commission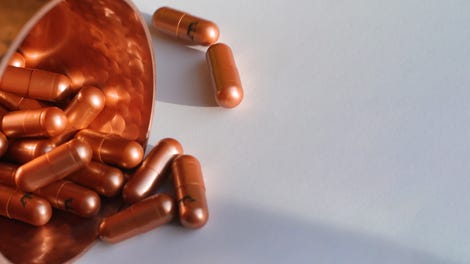 health
The Lyma Supplement
While the movie was certainly suspenseful and Sandra Bullock and Sarah Paulson's characters had an interesting dynamic that I wanted to watch more of, the overall result was anticlimactic. What are the damn monsters? How do they cause this "virus" or whatever it is? I watched the entire movie waiting to find out, only to be let down. Also, if you didn't see the "surprise" at the end of the river coming, well, you probably also didn't pick up on my good in-joke right there. [Kate Bernot]