Last Call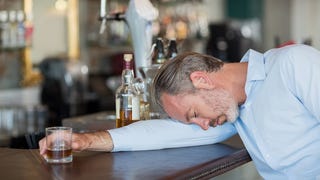 Last Call
Last Call is The Takeout's online watering hole where you can chat, share recipes, and use the comment section as an open thread. Here's what we've been reading/watching/listening around the office today.
---
I smell sex and gravy
Why smell like vanilla or musk when you can bask in the magical smell of roast beef and gravy? Gastro Obscura spoke to perfumer Christopher Brosius, whose Brooklyn-based "perfume gallery" features unique scents that he swears aren't as meaty-smelling as they sound: "Most perfumes smell sweet or smoky, but CB BEAST smells savory and salty," Gastro reports. "When you put it on the skin, it loses its immediate meat-like quality,"the perfumer told the site. [Jen Sabella]
---
WTF should I read?
I'm a huge book nerd with the bursting bookshelves and worn library cards to prove it. I'll scan pretty much any "best of the year" book list out there, but the NYT Book Review's list is one of the crèmes de la crème. It reminds me that I'm ashamed to have not yet read Jesmyn Ward's "Sing, Unburied, Sing," the latest from the author who wrote 2013's haunting and masterful "Men We Reaped" and 2011's "Salvage The Bones." Anyone up for a virtual book club from The Takeout? [Kate Bernot]

---
Stevie Wonder on Sesame Street
Did you have a terrible week? Watch Stevie Wonder perform "Superstition" on Sesame Street. You'll feel better. [Kevin Pang]
G/O Media may get a commission
Bra Bearies Strawberry CBD Gummies