Last Call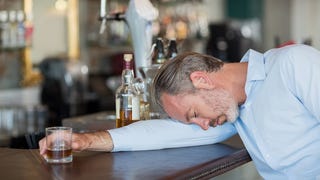 Last Call
Last Call is The Takeout's online watering hole where you can chat, share recipes, and use the comment section as an open thread. Here's what we've been reading/watching/listening around the office today.
---
"Alice's Restaurant" by Arlo Guthrie
My dad put on his "Alice's Restaurant" record every Thanksgiving, but it's difficult for me to explain this tradition to others that didn't grow up with Arlo Guthrie in the house. This Smithsonian article gives a more succinct rundown than I ever could. [Kate Bernot]

---
28 pie charts that show female representation in food
For women, it's been a dumpster fire of a news month. It continues today with Eater's visual breakdown of ongoing sexism in the restaurant industry. Using handy piecharts, Eater shows how little has changed since a controversial 2013 Time magazine piece that highlighted all-male chefs. After much internet outrage, top restaurants vowed to do better, but it was all talk. In many of the Eater pie charts, there are even fewer women represented than there were in 2013. Read the whole thing—and Eater's wise advise for making this change—here. [Jen Sabella]

---
Dr. John's raccoon stew
The New Orleans radio station WWOZ is an American treasure, and several times a week I'll have it playing in the background. As if there's anything more to love, the station published this recipe for raccoon stew from Dr. John. Long live WWOZ, and long live New Orleans.
G/O Media may get a commission