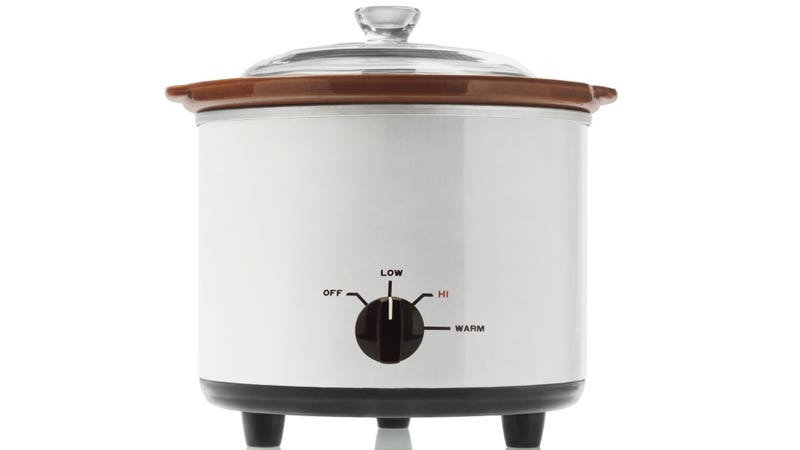 ---
What's your favorite Crock-Pot recipe?
Writing this fun garbage chicken piece this week has re-ignited my love for my favorite appliance and is inspiring me to use it more often. You may think of the Crock-Pot as more of a fall/winter thing, but it is very handy in the summer months, as you can cook dinner and not heat up your entire kitchen. So let's hear it, Crock-Pot fans: What else do you like to throw in there? Obviously, anything with cream-of-mushroom soup is 100-percent acceptable. [Gwen Ihnat]

We're all hungry at night
Even if I've eaten a normal-sized, satisfying dinner, I inevitably get peckish around 10 p.m. Turns out, my hormones might be to blame! (Story of my life.) NBC News has more here on new why-are-we-hungry-at-night research, including evolutionary explanations. [Kate Bernot]

Last Call
Last Call is The Takeout's online watering hole where you can chat, share recipes, and use the comment section as an open thread. Here's what we've been reading/watching/listening around the office today.