Last Call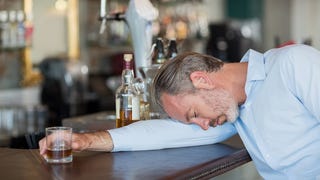 Last Call
Last Call is The Takeout's online watering hole where you can chat, share recipes, and use the comment section as an open thread. Here's what we've been reading/watching/listening around the office today.
A restaurant critique that's less a review, more of a warning
Why are bad reviews so much more entertaining to read than good ones? If I give a TV show an F on an A.V. Club review (which I've only done once), I know that a ton more people are going to read it than even an A review.
Which is probably why I was immediately drawn to this zero-star restaurant review by Washington Post restaurant critic Tom Sietsema, entitled "La Vie on the Wharf is so bad I'm only writing about it as a warning." Even the critic himself wonders why he's reviewing a restaurant that he describes as a combination of "Las Vegas with a Carnival cruise." But he not only offers a valuable service by urging his readers to avoid the establishment, but unrolling an enjoyable series of sick burns. He lists a number of grievances like "a five-bottle wine list," "ceviche in name only," and "food that doesn't look like itself," as well as a molten chocolate cake dessert that pales in comparison to the Denny's version ("for real!") He offers breathtakingly painful descriptions like: "Dry and crumbly, the halibut flecked with minced yellow peppers at La Vie seems to be auditioning for the role of a space meal." He offers valuable words to live by: "Coconut sorbet should not smack of frozen candle wax. Crepes should not remind you of leather." Sietsema undoubtedly did not enjoy his meals at La Vie On The Wharf, but he undoubtedly had a lot of fun writing this review, and as a result, it's a lot of fun to read. [Gwen Ihnat]
---
Bonjour, frojolais
Frosé? So last summer. Punch declares this the summer of frojolais (frozen beaujolais), francerre (frozen sancerre), and friesling (frozen riesling) cocktails. I'm holding out for frioja. [Kate Bernot]