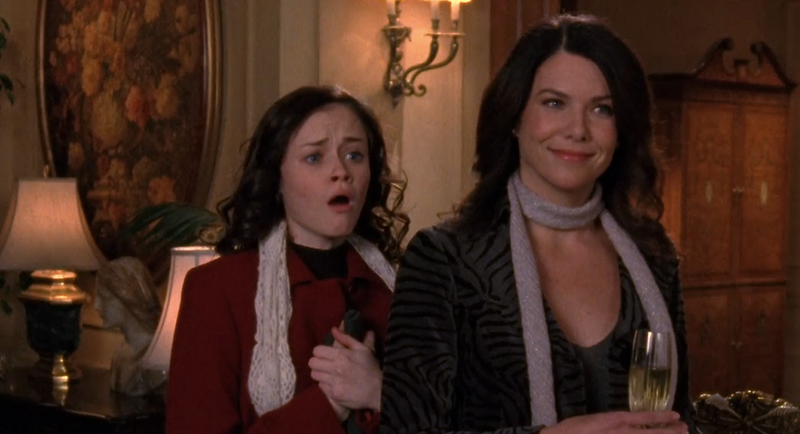 ---
Bourbon!
You know what this week calls for? Bourbon. A friend recently gifted me a bottle of Jefferson's Reserve Kentucky bourbon and instantly became my new favorite person. I get a ton of rum-like brown sugar and vanilla out of the nose, which carry through on the ultra-smooth sip as well. This would be a fine bourbon to drink neat, but I think a splash of water really opens it up. Cheers to the weekend! [Kate Bernot]

---
Gilmore Girls, reviewed!
Self-promotion alert before the weekend: Besides all things The Takeout, my main passion project right now is my TV Club Classic series on Gilmore Girls. As The A.V. Club never finished compiling reviews of episodes from all seven seasons, I picked up in season four (when Rory takes off for Yale) and am now in mid-season six (right after Lorelai and Rory's brief estrangement). If you were ever a fan, or if it's a series you've always meant to check out, I recommend catching up on Netflix and then joining us in the comments, where we dish on Jess, Sookie, Christopher, et al. after a new review goes up every Saturday afternoon. [Gwen Ihnat]
Last Call
Last Call is The Takeout's online watering hole where you can chat, share recipes, and use the comment section as an open thread. Here's what we've been reading/watching/listening around the office today.