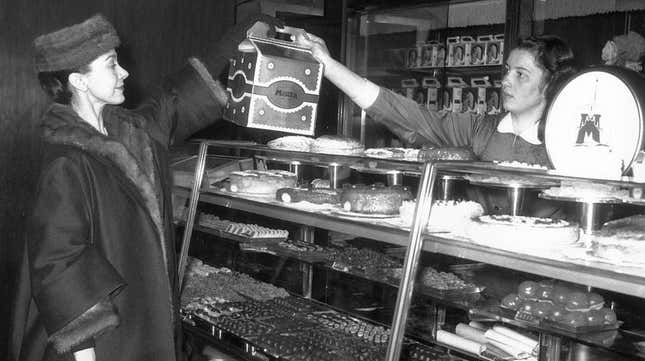 My favorite story I've written during my tenure at The Takeout involved a group of Trappist monks and a much-maligned baked good. I'm referring, of course, to the monks of Assumption Abbey, a tiny religious order in Missouri known for its year-round fruitcake operation.
We published the Assumption Abbey feature in early December of last year; a week later, by December 11, the fruitcakes were entirely sold out for the 2020 holiday season. With this in mind, I'm here to tell you: order your holiday fruitcakes now, before it's too late. (If you're making your own, now is the time to start aging those alcohol-soaked babies.)
If you've never ordered a fruitcake for the holidays, you may be asking: Why? Why should I spend $37 for a mail-order cake with an approximate shelf life of two years? Behold, a few reasons why fruitcake is an underrated holiday delight:
It's filled with raisins, pineapple, cherries, lemon peel, orange peel and walnuts, representing at least three of the major food groups recommended for a balanced diet.
It's injected with enough rum to intoxicate even the most Communion-hardened nun or your meanest aunt.
It's uniquely shelf-stable; in other words, it's the edible gift that keeps on giving. And giving. And giving. For two years.
It's delicious with coffee.
It's extremely dense, meaning it can double as a projectile in an emergency situation.
G/O Media may get a commission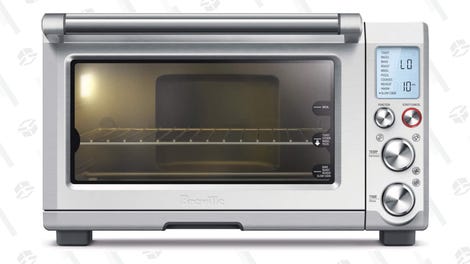 36% Off
Breville Smart Oven
Personally, I can't imagine a more meaningful gift than a tasty cake made with love by jolly monks. I've already got mine; it's been aging in my pantry for months, and I'm stoked to share it with my Takeout colleagues.
Meanwhile, I'd love to know: Are you pre-ordering a fruitcake and/or any similar holiday baked goods this year? Time's a-wasting.