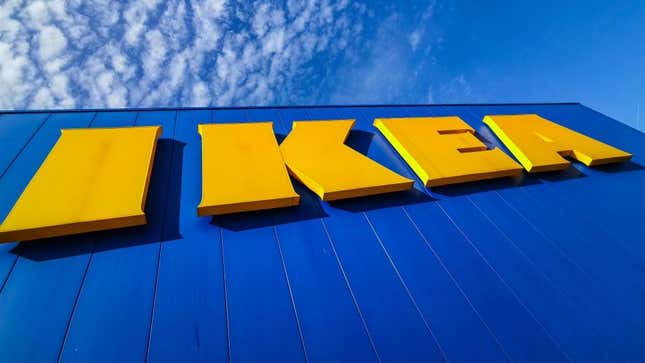 IKEA, the enormous home of marvelously affordable domestic goods and delicious Swedish cafeteria foods, has issued a voluntary recall of two sets of bowls, plates, and mugs, HEROISK and TALRIKA. Both are made from PLA (polylactic acid or polylactide) material, which can become brittle and break. This means hot food or liquid can come gushing out, causing potential ouchies for anyone involved.
So far only one incident has been reported in the U.S., without injury. The recall states:
The article name ("HEROISK" or "TALRIKA"), supplier number "23348", "Made in Taiwan", and "PLA" are molded into the bottom of each item. HEROISK bowls, plates, and mugs were each sold in a pack of 2 and TALRIKA bowls, plates, and mugs were each sold in a pack of 4. These recalled bowls, plates, and mugs were sold in the US stores and online between from August 2019 to May 2021 for about $3.99-$11.99.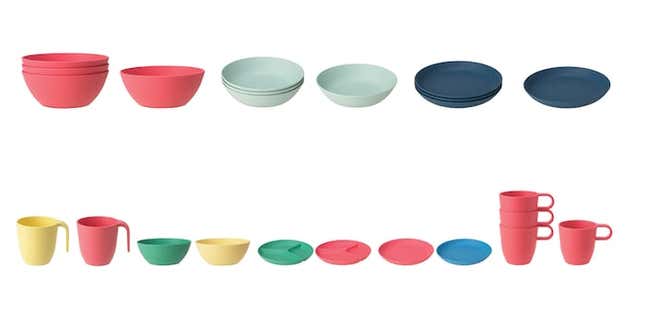 If you happen to have these in your cabinet, all you have to do is bring them back to any IKEA store for a full refund, no receipt necessary. You probably don't want to chance hanging out in the emergency room anyway. The ER doesn't serve Swedish meatballs or cheap cinnamon rolls while you're waiting to see a doctor. Besides, the hospital is the polar opposite of mys, the Swedish term to describe that comfy, cozy, feeling you get when you're home and comfortable.