Last Call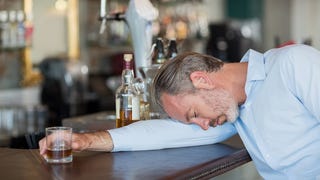 Last Call
Last Call is The Takeout's online watering hole where you can chat, share recipes, and use the comment section as an open thread. Here's what we've been reading/watching/listening around the office today.
Beer that fills from the bottom up
This came out a while ago, but it's new to me and likely new to a lot of people. Just look at that lady in the GIF above fill those four cups of beer. How?! What is this sorcery? I furiously Googled "beer fill from the bottom holy shit" and found out it's from this company called—ha!—Bottoms Up. This is their 10th year in business, and boy, the technology is pretty neat. Click on the video above to reveal this magic trick.
Have a great weekend, everyone. We'll see you Monday, for the start of The Takeout's Steak Week! [Kevin Pang]