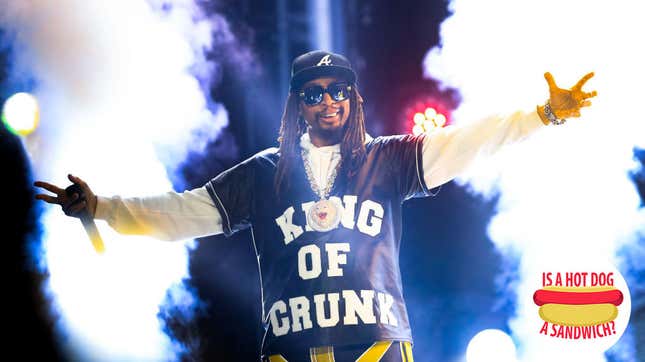 If you're headed to a New Year's Eve celebration this year, there's a good chance you're going to hear at least a few songs that feature Lil Jon. The prolific rapper, songwriter, record producer, and DJ is behind a massive number of hits: Between "Get Low," "Freek-a-Leek," "Yeah!" and "Turn Down for What," Lil Jon's music has probably brought your entire family to the dance floor at some point. What you might not know is that the King of Crunk is also a huge fan of tequila.
"I've been drinking Don Julio longer than any other rapper," he tells The Takeout. "I was drinking 1942 before any rappers or any entertainers that I have ever seen were drinking it. Everyone was still on the other tequila and we were already on 42."

This holiday season he's partnering with Don Julio and Postmates on a party pack that allows you to mix up a New Year's Eve cocktail: Tequila in the Club. From December 27-31, anyone over the age of 21 who purchases a bottle of Don Julio Blanco through Postmates in LA, NYC, San Francisco, and Chicago will be able to add one of the packs to their order for free.
"If you've ever had a Moscow Mule or a Mexican Mule, that's what [Tequila in the Club] tastes like," he says.
Now that we know his thoughts on tequila, we wanted to find out how Lil Jon felt about one of the most pressing culinary conundrums of our time: the hot dog. Warning: expletives ahead.

G/O Media may get a commission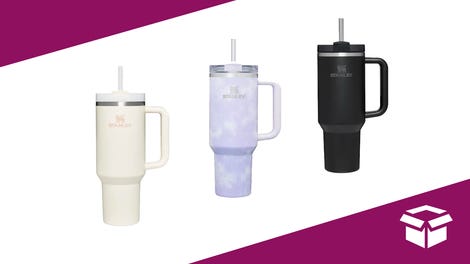 Up to 45% off
Stanley Cup Sale
---
The Takeout: Hey Lil Jon, is a hot dog a sandwich?

Lil Jon: A hot dog is not a sandwich, it's a fucking hot dog. I kind of look at hot a dog differently. If you want a real sandwich you go get you a sub sandwich or a fucking hamburger. That's a sandwich. If you want a hot dog, you want a fucking hot dog.

You understand when you want a sandwich you're going to get a sandwich, when you want a hot dog you're gonna get a hot dog. Right? Who says they want a sandwich and brings back a fucking hot dog? That's an idiot.

TO: What do you think makes the difference? Is it the bread? The shape of the meat?

LJ: I think the hot dog has just carved its own place out and I don't think anything should be compared to it.

If you want to break it down and smash the hot dog meat, that's not even really enough meat to make a good sandwich.

TO: Very true.

LJ: Right? Exactly. It's perfect.