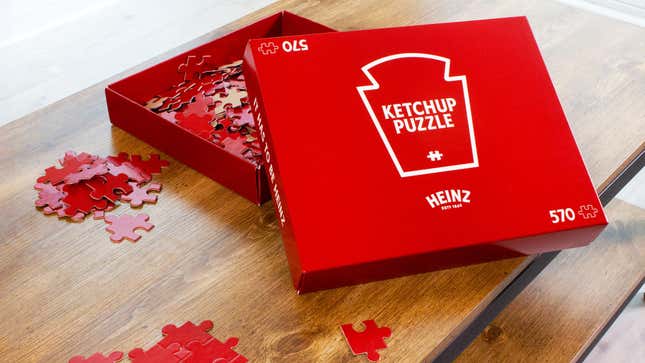 Update, August 13, 2020: More exciting jigsaw puzzle news, folks! The Kraken, purveyor of Kraken Rum, has an online store whose novelties section actually has some pretty amazing looking stuff, including black tentacle bookends and a set of delightfully dark dinner plates depicting the legendary kraken devouring Big Ben. But for $44, you can enjoy a 1,000-piece jigsaw puzzle that is, like the Heinz puzzle that came before it, entirely monochromatic. And it has nearly twice as many pieces as Heinz's all-red puzzle, making this even more time-, energy-, and sanity-consuming. (The all-black puzzle is, according to brand lore, stained with the ink of the mighty kraken itself. Okay!)
We Rank Three New Grillo's Pickles Flavors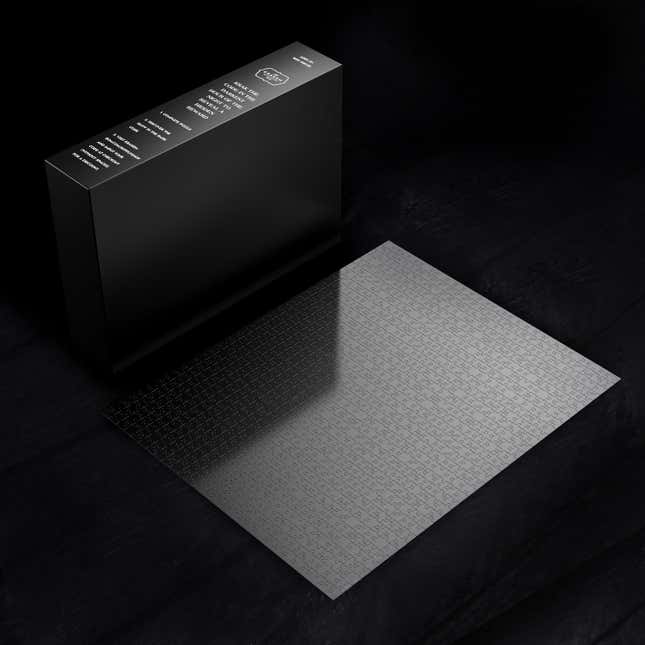 However, once you complete Kraken's nigh impossible puzzle, you are awarded with more than just bragging rights—its glow-in-the-dark surface contains a hidden message. Per a press release from Kraken: "Could you Krak the Code from the beast? The deep, dark stained puzzle from the Kraken's ink will keep those who dare to complete it busy for an eternity. The completed puzzle will reveal a secret code to unlock a prize at the Kraken merch store." Hopefully the prize is a much, much simpler jigsaw puzzle.
Update, May 19, 2020: America is jigsaw puzzle crazy, and Heinz—the brand that kicked off a wave of seemingly insatiable puzzle madness—has taken the hint. Due to "an overwhelming response," the company confirmed via email that its 570-piece all-red puzzle, previously only available as a prize in an online contest, is now available for purchase. The puzzle is $24.99 at HeinzKetchupPuzzle.com, and a portion of the proceeds will go toward Feeding America. If any of you actually manage to finish this damn thing, send the photo evidence.

G/O Media may get a commission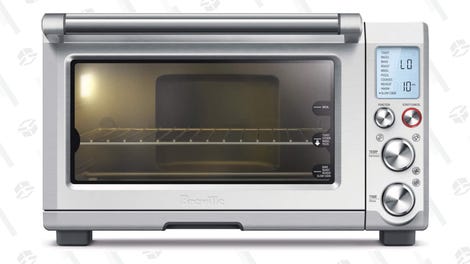 36% Off
Breville Smart Oven
Update, May 18, 2020: Last week we asked, "Which other brands should make jigsaw puzzles for our stay-at-home enjoyment?" We didn't expect to get an answer so quickly. The Arizona Beverage Company, maker of AriZona Iced Tea, has jumped aboard the bandwagon and released a new jigsaw puzzle, its website declaring that "This box contains 1,000 pieces of radness." We can confirm said radness: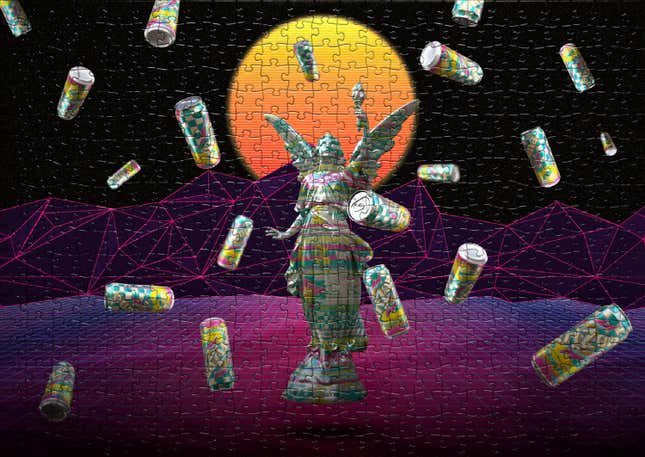 According to a press release, this AriZona Iced Tea puzzle is a "trippy take on Lemon Tea cans and its iconic Aztec design." In terms of difficulty, this seems like it would fall somewhere between Heinz's sadistic all-red puzzle and Arby's busy lunch meat collage. And this would definitely be the coolest one to frame and hang on your wall.
Most importantly, at $9.99, this offering is much cheaper than the typical store-bought jigsaw puzzle, and a bit more visually appealing than the teddy-bear-tea-party puzzles you can find for 75 cents at secondhand shops. You can buy it here.
We are at the dawn of a new age, a beautiful world in which everything we like to eat finds ways to double as a source of entertainment. Not that anyone asked, but it'd be great to see a sweets-themed jigsaw puzzle—maybe something that celebrates sour candy? Somebody get the Ferrara Candy Company on the line.
Update, May 11, 2020: If entirely monochromatic torture devices aren't your thing, there's another brand vying for your puzzling affections: Arby's, which has released a jigsaw puzzle of its own. The Arby's 13-Hour Puzzle, which a press release tells us is "inspired by Arby's fan-favorite 13-Hour Smoked Brisket," has 1,000 pieces and features a dazzling collage of sandwiches, curly fries, and loose cuts of beef.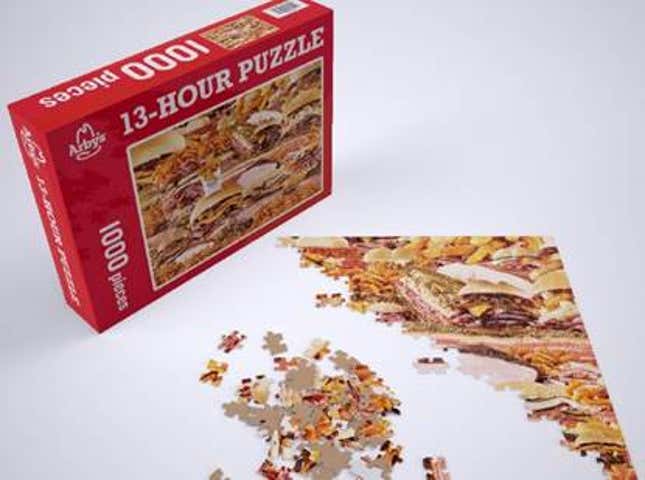 Though it's got many more pieces than the Heinz puzzle, it's reasonable to think that it might get done quicker, since there's so many specific, beefy images to reference on the box instead of pairing two all-red pieces at random and praying they fit together. The press release also states that those who complete the puzzle are encouraged to upload a picture of their hard work to social media with the hashtag #13HourPuzzle. Will the name "13-Hour Puzzle" alone incite those with a competitive edge to buy this for $25 and see how fast they can finish it? Which other brands should make jigsaw puzzles for our stay-at-home enjoyment?
Original post, May 8, 2020: For people who do not have cats, jigsaw puzzles have become the new "it" way to keep calm and pass the long, loooooong trapped-inside-and-losing-one's-mind days of quarantine. Heinz ketchup—ostensibly worried about people becoming too calm during these "uncertain times"—decided to release a puzzle of its own: 570 itty-bitty pieces, all the same signature shade of Heinz ketchup red. No images, no shading, no hidden messages. All red, all the time.
If you're the special brand of lunatic who sees a puzzle like this and wants in, you'll have to be a lucky lunatic, since this puzzle can only be won through a contest. Follow @Heinz on Instagram (or @Heinz_ca, if you're Canadian), leave a comment on the puzzle post, sit back, and hope for the best.