A new study about the biggest disasters that can occur at Christmas reveals what we already know: We hang a lot of our hopes and fears on food.
The study, which was commissioned by the bakery brand St. Pierre and was conducted by OnePoll, is full of little gifts, including a list labeled the "Top 40 Christmas Disasters." This was a section in which 2,000 adults were asked to name the mishaps that have plagued their holiday gatherings. Though there are some fun non-food disasters on the list (to name a few: the kids spying parents wrapping presents from "Santa"; not putting name tags on presents and forgetting who they're for; a pet climbing into the Christmas tree and getting stuck), a majority of our focus appears to be on the holiday meal, specifically on either under- or overpreparing it.
The top Christmas meal mistakes we fear most
Turkey, we all know, looms large as society's annual collective anxiety. People fear burning the turkey, burning the stuffing, forgetting to defrost the turkey, and/or serving undercooked meat. And then there's the gravy to think about. What if's lumpy? Watery? What if you forget it altogether? These terrifying conundrums all made the top 40 list, as did serving soggy vegetables, undercooking the vegetables, and serving hot dishes that are still cold.
Appliances play a big role in whether or not disaster strikes. Among the top cited disasters were broken microwaves, malfunctioning ovens, and burnt-out refrigerators, plus home cooks who just totally forgot to turn the oven on.
A vast majority of those polled (86%) said food is an important aspect of Christmas, which might be why we're all so focused on not screwing it all up, and why we remain so concerned that we will screw it up anyway. Indeed, 68% of those surveyed said they do a "practice run" of their holiday spread before the big day, which 60% of those people said ended up turning out better than the food on the actual holiday. Most people (62%) prep food the night before to make day-of cooking a more achievable, less disastrous prospect, and 56% write themselves a to-do list to stay on task on the big day.
G/O Media may get a commission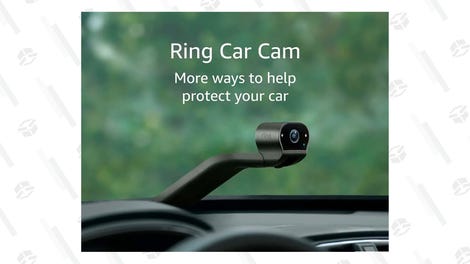 More than half of people keep backup food in the pantry, lest one of the disasters highlighted on the top 40 list come to fruition. Which is good, because people self-report experiencing a good amount of disasters. The average number of Christmases hosted by survey participants was nine, and the average number of disasters at each of those holidays was three.
Perhaps some good news: Although people think of things like "forgetting to put gravy on the table" as a disaster (go easier on yourselves, it's okay!), a lot of people do acknowledge that disasters make for good stories once they're over. So, from one storyteller to another, embrace the disasters this year. Whether it's presents being stolen, the table centerpiece catching on fire, or having to cook while hungover—all scenarios found in the top 40 list from this study—at least any one of those mishaps would make for a memorable gathering.