It's always nice when you think to yourself, "Hey, I wonder whatsuchandsuch child star is up to now," and then look for the answer and find out something nice and cool. Danica McKellar is a mathematician (and still acting)! Mara Wilson is an author with opinions on hot dogs and sandwiches! And Frankie "Malcolm from Malcolm In The Middle" Muniz? Why, he's selling "ultra-premium" olive oil and fancy vinegar in cute little shop in Scottsdale, Arizona.

This news comes to us by way of The Arizona Republic. Thanks for this, AR, we're really glad to be starting 2019's celebrity news coverage with this gem. Muniz and his fiancée, Paige Price, purchased Outrageous Olive Oils & Vinegars in 2018, when the previous owner decided to sell the shop after nine years in business.
"We were looking for something to do together," Muniz told The Republic recently.

"We had been customers at the store before and we just knew we liked the product and we wanted to do something together. Now, it's become our lives," he laughed.
The whole of The Republic's story is worth a read—give them your clicks!—and includes a bounty of bracingly normcore anecdotes about runs to Restaurant Depot, giving customers a tour of the store, and some thoughts from Price about how the fancy-ass olive oil was able to "convert the cheeseburger-loving Muniz into a regular salad eater." Still, we're particularly partial to the news that, of all of Muniz's new tasks as a fancy olive oil and vinegar shopperson, he's most fond of the admin work.
Running the business has allowed Muniz to indulge in one of his passions: Working with numbers.

"I love doing payroll. I love doing anything with the financials. I'm a numbers guy, so this has been like a dream come true for me," he said.
G/O Media may get a commission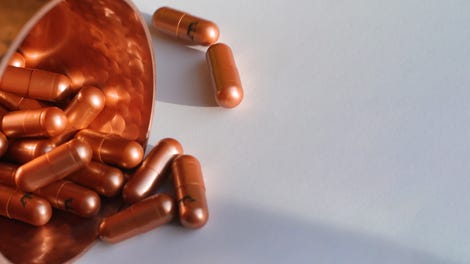 health
The Lyma Supplement
See? Dreams do come true.