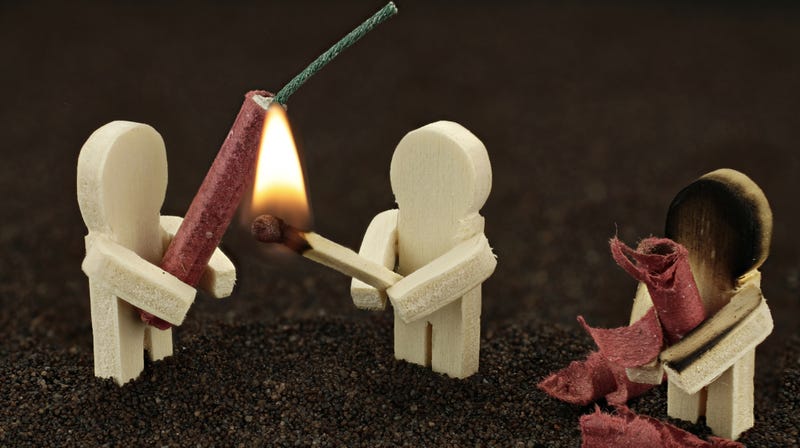 ---
Fireworks Fail
Statistically speaking, at least one of you reading this will unnecessarily lose a finger in a fireworks accident on the Fourth of July. Sorry in advance!
For the rest of you, please enjoy Independence Day safely and happily; we wish you a day of good food with family and friends. Please enjoy this collection of fireworks fail, including our favorite, the infamous 2012 San Diego incident in which all the show's fireworks exploded simultaneously in a spectacular blaze of hellfire. The Takeout will return to its regular publishing schedule on Thursday. See ya! [Kevin Pang]
Last Call
Last Call is The Takeout's online watering hole where you can chat, share recipes, and use the comment section as an open thread. Here's what we've been reading/watching/listening around the office today.