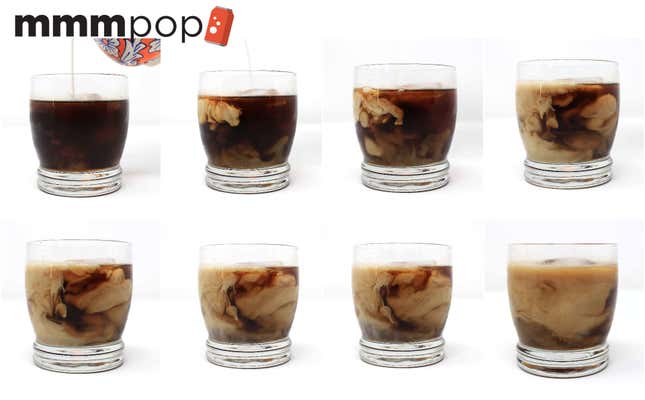 Welcome to MmmPop, our exploration of unexpected ways to use soda pop in recipes.

All the Best Finds at the Sweets & Snacks Expo
There was a time when I associated cola with the 64-ounce cups you'd mindlessly guzzle. At that quantity, one ceases to appreciate the marriage of rich caramel flavor with tingly effervescence. We are lucky, then, to be living in such rich cola times. Fentimans offers a terrific version infused with cinnamon called Curiosity Cola, and PepsiCo has its high-end 1893 cola line. And there's something about an icy glass of Coca-Cola Classic with a squeeze of fresh lemon. I enjoy sipping all these solo, but they are just as excellent partnered with a stiffer drink.

The Basques have Kalimotxo—red wine mixed with cola, a.k.a. "the poor man's sangria"—and the Argentines' love for fernet and cola is unequaled. Cuba Libre, rum with cola and lime, is a classic combination that showcases its spice and molasses qualities. It got me thinking about what other drinks go well with cola.

Years before Coca-Cola would introduce Blak in 2006, I was mixing iced coffee with cola in college (Pepsi also test-marketed a drink called Pepsi Kona, though nothing came of it). Roommates thought this was an odd combination—until they sampled it. Something about the caramel sweetness of cola pairs surprisingly well with a bitter-leaning dark roast. I'd also add a splash of half-and-half, and the resulting beverage isn't far off from a Coke float with a hand-jittering dosage of caffeine.

Consider what follows not an exact recipe, but a call to action. The ratios here are to my liking, as I'm twice the cola fan and less so the straight-up coffee fan. You're probably different.

Coffee cola, a.k.a. cowboy coffee
1 cup cola, ice cold
1/2 cup cold coffee, ideally cold-brewed
A splash or two of half-and-half, to your liking
Ice
Combine in tall glass, serve over ice. Add more cola if you're into cola. Add more coffee if you're into coffee. Whatever, baby, it's all gravy!