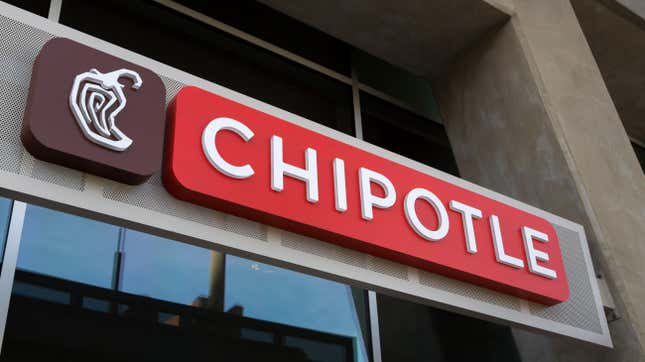 It's no secret that Chipotle's signature honey vinaigrette has a cult following, one that TikTok influencers often try to tap into. Customers obsess over the stuff, causing headaches for employees who can barely keep a supply on hand. Luckily, Chipotle has now released the official recipe online via social media, so any vinaigrette fiends can make a perfect copycat at home if they wish.
Chipotle explained in an email to The Takeout that it published the recipe in celebration of the fact that the restaurant has reached its goal of donating 20 million pounds of food in partnership with The Farmlink Project, an organization that aims to make fresh produce available in areas with high food insecurity. Chipotle promised that if it met this donation goal by the end of January 2023—which it did—the company would release the eight-ingredient recipe for its viral honey vinaigrette. I can practically hear the collective sigh of relief coming from Chipotle employees, who might be asked slightly less often to tack on 7-10 dressings to every order.
TikTok chef Nick DiGiovanni was tasked with sharing the recipe via Chipotle's official social media channels, including TikTok, Instagram, and Twitter.
Since it's a relatively standard vinaigrette recipe, it's nice and easy to make. All you need is a blender to put it all together, and in just a few minutes, you'll have what some fans consider liquid gold. No more hassling Chipotle employees to make you a TikTok-famous hacked Philly cheesesteak quesadilla.
G/O Media may get a commission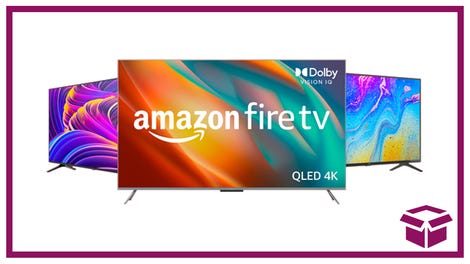 Ooh. stunning.
New Amazon Fire TVs
---
Chipotle's Official Honey Vinaigrette Recipe
1/4 cup red wine vinegar
2 1/2 Tbsp. honey
3 Tbsp. chipotle peppers in adobo sauce
1/2 Tbsp. salt
4 Tbsp. water
1/2 cup neutral oil (such as canola or vegetable)
1/2 tsp. ground black pepper
1/4 tsp. dried oregano
Combine all the ingredients into a blender except the oil, black pepper, and oregano.
Blend the ingredients for 20 seconds on high speed. While blending, add the oil in a slow and steady stream to form an emulsion. Once emulsified and thick, add the black pepper and oregano.
Taste and adjust as needed with salt, vinegar, honey, or Chipotle pepper purée.
Place in an airtight container and store in the fridge. Lasts five days refrigerated.